Many exhibitors are releasing or demonstrating new products and technology at the Expo. Following is a just a sample of what you will see at this year's event.
ORITECH Stand D37

JNASE STATION HIGH-PRECISION HOT AIR
JNASE is the only Hot Air Station to rework SMDs without affecting nearby components. With its superior precision, it is the ideal choice for both professional and DIY projects. The compact size of the JNASE Station allows for easy use even under a magnifying glass. This product is designed to accommodate even the smallest SMDs as tiny as 01005.
The JNASE Station's digital display provides precise temperature control with the ability to set the temperature to the exact degree required for your project. With a wide temperature range of 100-480 degrees Fahrenheit, it can handle a wide range of temperature-sensitive components. Its versatile attachments make it a perfect tool for all types of projects.
ASYMTEK SELECT COAT SL-940 CONFORMAL COATING SYSTEM
Your time is valuable and that the equipment you select determines your products' quality, cost, and reliability. The Select Coat® SL-940 Series provides the high-quality coating results and productivity you need for your automated batch or in-line process.
We've combined our robust and flexible SL-940 system features into standard Trim Packages with Essential Option Bundles to simplify equipment selection, providing automation, process control, traceability, consistency, and changeover efficiencies that drive exceptional conformal coating outcomes.
Essential – Fundamentally protect circuit boards, components, and other electronics from harmful environmental conditions such as moisture, thermal shock, static, vibration, and contamination with this single-valve solution.
Productivity – Accelerate throughput with dual-valve manual simultaneous capabilities to coat two parts (multiple-up) at the same time and reduce process time by 50%.
Selectivity – Get maximum control and keep-out zone avoidance to reduce masking with a dual-valve configuration for optimum selectivity performance.
Productivity Plus – Fast-track throughput and access hard-to-reach areas with dual-valve manual simultaneous plus a third valve to cover large and highly selective regions in a single application.
Multi-Efficiency – Triple valves support any conformal coating application on the same board and gel applications for creating dams to prevent fluid from flowing into keep-out zones.
More Info: https://www.oritech.com.au/news/asymtek-select-coat-sl-940-conformal-coating-system/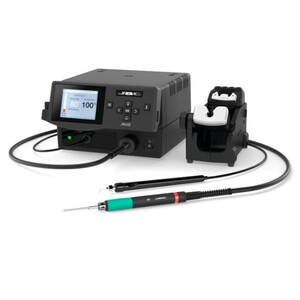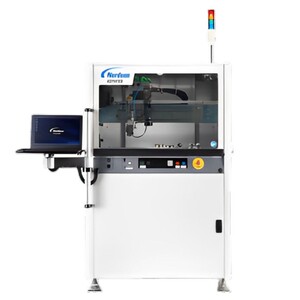 SELECT SYNCHRO
The SELECT Synchro™ uses a ground breaking new synchronous motion technology to profoundly transform traditional selective soldering processes. Synchronous motion dramatically reduces conveyance time. Single-sided, double-sided through-hole, or mixed-technology surface mount and through-hole assemblies travel continuously through the system
Process up to seven printed circuit boards simultaneously using different alloys and nozzles or one fixed nozzle for all your products. The Synchro system features Microdrop drop-jet fluxing and can accommodate up to five solder nozzles to apply lead-free and leaded alloys. Several system options provide even greater process flexibility.
Fast. Conveyance time is reduced to increase throughput by 20-40% for most applications, with more gain possible if conveyance and soldering times are comparable.
Easy to use. Soldering work is automatically balanced between soldering pots to increase throughput further.
Compact. The system footprint is reduced by 60% compared to traditional multi-station soldering machines.
Flexible. Synchro can support five solder pots, each with the ability to accommodate different nozzle sizes, eliminating the need to change nozzles.
Dependable. Reliable solder joints are formed without overheating neighbouring components to protect product performance.
More info: https://www.oritech.com.au/news/join-the-selective-soldering-revolution-with-strong-select-synchro-strong/
With the Omni 3, you can leverage advanced technology to move to hyper speed, super-precision, inspection. The Omni 3 has been engineered to deliver one of the most advanced and intuitive digital microscope experiences. Powerful, embedded software can process complex imaging tasks without a PC. This inspection system is custom designed to deliver maximum power.
AshCal™
Save time with AshCal™. Factory calibration tracking for all lenses. No recalibration when changing magnification levels, giving consistent, accurate measurement with every zoom.
Fully Embedded
Powerful embedded digital microscope software. Process complex imaging tasks without a PC. Secure and faster validation.
Measurement App
Measure in 3D on the new Omni 3. Now you can measure in the Z axis, in addition to the X and Y axes, bringing the Omni 3 capability to a whole new dimension. Rapidly inspect your parts up to five times quicker when compared to outdated manual inspection methods.
Measurement & Graticules
Point to point, diameter, angle, adjustable X-Y grid, shapes and annotation features to accommodate a multitude of samples specifications. Graticule and digital template creation with set tolerance limits. Enables quick go/no-go defect analysis.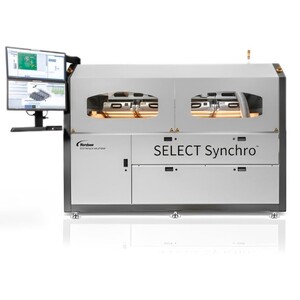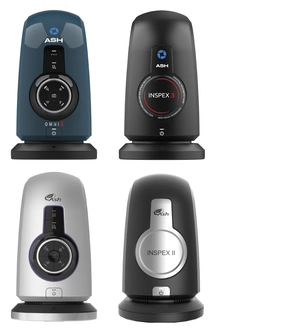 GPC ELECTRONICS Stand B32

GPC ELECTRONICS – PARTNER WITH THE BEST
GPC Electronics is Australia's largest Contract Electronics Manufacturer based in Sydney, with factories in Sydney (Australia), Christchurch (New Zealand) and Shenzhen (China). The company was founded in 1985 and now employs more than 400 professionals.
Our experience, capacity, together with robust SAP MII-based processes, continuous real-time quality monitoring, and highly trained professionals make GPC Electronics your ideal manufacturing partner.
Our services include:
• NPI • Box Build
• DfX • System Integration
• Printed circuit board assembly • Assembly
• Cable harness assembly • Testing
In today's competitive market, customers are expecting fast turn-around, high yields and attractive pricing. GPC Electronics can provide scalable solutions for high value niche products right through to stable high volume products.
Our customers come from a range of sectors, including:
• Aerospace • Defence
• Automotive • Renewables
• Agricultural • Space
• Consumer Goods • Unmanned Systems
GPC Electronics is accredited to ISO 9001, ISO 14001, ISO 13485, IATF 16949, and AS 9100D. The company also holds a DISP accreditation.
GPC Electronics Pty Limited W: www.gpcelectronics.com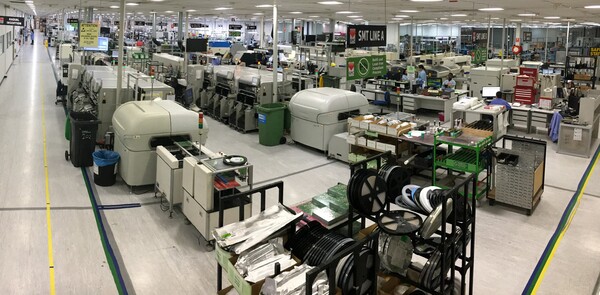 WAGO Pty Ltd Stand B10

The WAGO Group is an international, standard-setting supplier of electrical interconnection and automation products and interface electronics. The family-run company is the world market leader and inventor of spring pressure connection technology. WAGO has continued to grow since being founded in 1951, with a current worldwide workforce of around 8,000 globally and sales of EUR 862 million in 2017.
WAGO products are used globally in power and process technology, building automation, machinery and equipment, as well as industrial and transportation applications. They are trusted anywhere electrical conductors must be connected to each other or where complex automation systems must be controlled. Here they have continuously been proven to contribute to safety and the reliable operation of devices and complete installations.
The WAGO Group consists of nine international production and main sales locations, 20 additional sales offices and the M&M Software specialist. In addition, there are representatives in over 80 countries, giving the company a strong global presence.
MINIATURE RAIL - MOUNT TERMINAL BLOCKS – A REAL WIZARD AT SAVING SPACE
Boasting a nominal cross-section of 2.5 mm² (max. 4 mm² without a ferrule), WAGO's TOPJOB® S Mini Terminal Blocks are now ready to support more machines in more places. As more powerful miniature terminal blocks, the 2250 and 2252 Series supplement the currently available 1 mm² variant. Despite a compact design, the new variants can be used in applications up to 24 A (max. 32 A without a ferrule) and 800 V (IEC)/ 600 V (UL). For example, an even wider range of motors and devices with small junction boxes can now be conveniently connected. Both versions of the WAGO Mini Terminal Block (1 mm² and 2.5 mm²) offer tremendous flexibility: they can be mounted on a 15 x 5 mm DIN-rail or a mounting plate with snap-in feet or mounting flanges. In addition, they are available with either an operating slot or with push-button actuation – both types also offer direct push-in termination.
The Mini Rail-Mount Terminal Blocks are part of the TOPJOB® S family, WAGO's successful range of rail-mount terminal blocks, making them compatible with its widely used accessories such as jumpers and marking strips.
WAGO's 221 SERIES INLINE SPLICING CONNECTORS AND WAGO GELBOX
WAGO's Inline Splicing Connector condenses the industry-leading 221 Series Splicing Connectors' advantages into a slim design. Offering unsurpassed simplicity, speed and reliability, the 221 Series levers provide tool-free universal conductor connection and a transparent housing that allows users to confirm conductor contact at a glance. Where multiple poles are required, optional adapters provide completely modular mounting. Users get the flexibility of having five fixed position poles in one adapter – whether it's with or without strain relief, on DIN-rails with a snap-in mounting foot, for screw mounting, adhesive mounting, tie-on mounting or suspended mounting.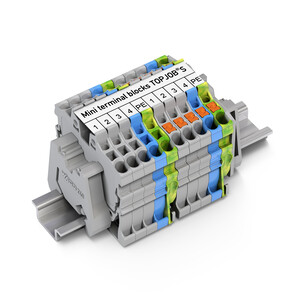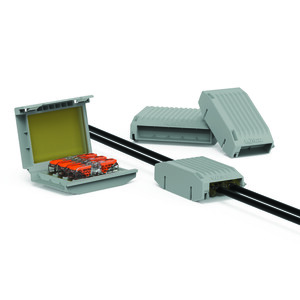 HAWKER RICHARDSON Stand A32

HAWKER RICHARDSON WILL INTRODUCE THE IMS-100 RECEIVING STATION FROM SCIENSCOPE AT ELECTRONEX 23
The Reel Smart™ In Coming Station (IMS) from Scienscope International, a leading supplier of X-ray systems is a key integration in the "smart factory" SMT production process.
AUTOMATING THE INCOMING GOODS PROCESS
It's all about time saving and accuracy. The IMS-100 reads up to four component reels at a time via barcodes and QR codes linking with MRP/ERP software in seconds. The high-resolution two-camera based system scans and receives data from multiple suppliers once the templates have been set up. As the image-based algorithm reads any barcode, even with defects, the operator can be extremely efficient. Processing a reel manually would normally take about ten minutes, and one hundred accuracy is unlikely.
DATA COLLECTION AND OPTIMISING PERFORMANCE
IMS-100 provides a rapid and accurate inventory count and integrates with any software system, which helps to identify stock shortages and inform and monitor SMT manufacturing processes. Benefits include providing production managers with the ability to optimise operations and respond to component shortages before a costly downtime can occur.
Full traceability is achieved with automatic unique identification number (UID) labelling as each reel is removed by the operator. Time and date stamp ID labeling enables production managers to keep track of sensitive components that expire avoiding expensive waste.
FLEXIBLE STORAGE RACKS
The IMS-100 can be integrated with the Scienscope Smart Storage Rack, the easiest most accurate way to store electronic components. Sensors detect when reels are pulled or placed and UID labelling enables quick retrieval for production. Unlike most other systems that are sold with towers, the IMS-100 is flexible and can be purchased independently.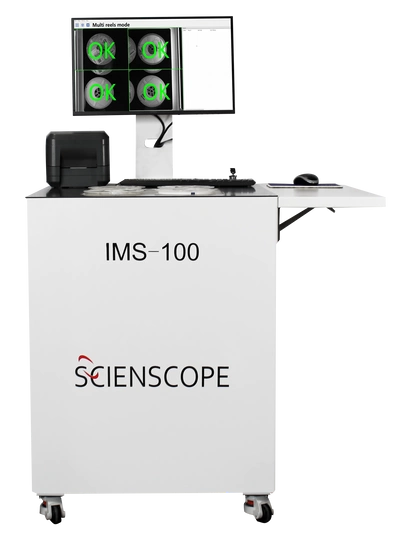 NPA Pty Ltd Stand A31

BUSHINGS, GROMMETS, AND PLUGS FOR PROFESSIONAL CABLE MANAGEMENT
Bushings, grommets, and plugs are essential components in the manufacturing and cable management industries, as they provide essential functionality that helps to improve the performance, safety, and efficiency of products and systems. These components are used to protect and manage cables, hoses, and other types of conductors, and are commonly found in a variety of applications, from automobiles and machinery to consumer electronics and computers.
One of the main benefits of using bushings, grommets, and plugs is that they help to protect conductors from damage by providing a physical barrier between a conductor and the environment, preventing damage from abrasion, vibration, and other environmental factors. This protection helps to ensure the reliability and longevity of the conductors, which in turn helps to improve the overall performance of the products and systems in which they are used.
Bushings, grommets, and plugs help to improve cable management. These components are designed to organize and route conductors in an efficient and effective manner, which helps to reduce clutter and improve the overall appearance of products and systems. They also help to prevent tangles and other types of cable management issues, which can improve the safety and performance of products and systems.
From vibration resistant grommets to explosion-proof plugs to right-angled strain relief bushings, NPA stock an impressive range of cabling components that can be shipped to you by the next business day in most cases.
ELEVATING YOUR CIRCUIT BOARD: SOME LESSER-KNOWN BENEFITS OF SPACERS AND STANDOFFS
Spacers and standoffs are known for providing crucial support and physical separation for components on a PCB. This helps to prevent short circuits that can cause the components to overheat and malfunction but there are other lesser-known benefits to using the right spacers in your application.
Apart from providing a physical barrier between components, some spacers & standoffs can help reduce vibration damage and shock. This makes them ideal for use in demanding applications where the circuit boards are subjected to extreme conditions.
They can also improve the overall performance of a circuit board in surprising ways. For example, by providing physical separation, these components can reduce the amount of electrical interference between components, which can help to improve the signal quality and reliability of the circuit board. They also help to dissipate heat from the components, which can improve their longevity and performance over time.
Spacers and standoffs are available in a variety of materials, including nylon, metal, and ceramic, which allows for customization to meet specific application requirements. This versatility can be especially useful where the circuit boards are exposed to high temperatures, corrosive environments, or other challenging conditions, as the right material can be chosen to provide the required level of protection.
At NPA we support local manufacturing by stocking a dizzying range of hundreds of different types of spacers to suit almost any requirement & they can be delivered to you the next business day in most circumstances.

CRIMPING YOUR WAY TO SECURE & PROFESSIONAL CONNECTIONS WITH BOOTLACE FERRULES
Bootlace ferrules (also known as crimp ferrules and wire ferrules) are metal connectors used to secure the end of a wire in electrical applications. They come in a variety of sizes to accommodate different wire gauges and are designed to be crimped onto the end of a wire using a crimping tool.
Bootlace ferrules provide a secure, low-resistance connection between a wire and another component, such as a terminal block, terminal strip, or connector. A key benefit is that they provide a connection that is resistant to vibration and mechanical stress. This makes them ideal for use in applications where the wire and connector may be subjected to rough handling, such as in industrial or automotive environments but they are also found in a wide range of applications, including industrial automation, control systems, electrical distribution systems, and consumer electronics.
In addition, bootlace ferrules are relatively easy to install and can be crimped onto the wire using a simple tool. This makes them a convenient and cost-effective solution for a wide range of electrical and electronic applications.
Bootlace ferrules are a versatile and reliable type of connector that can provide a secure, low-resistance connection in a wide range of applications. Their ease of installation and durability make them an excellent choice for a variety of electrical and electronic projects.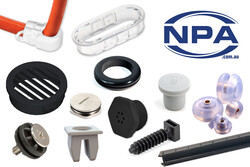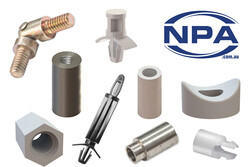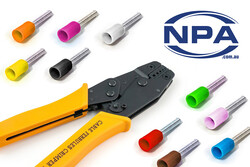 ADM INSTRUMENT ENGINEERING Stand B11

ADM Systems is a family run business that was established by our Managing Director, Glenn Bates in 1986.
Since then, we have grown to become Australia's largest stockist of MEAN WELL power supplies, Eurotherm process control and data management solutions, industrial transducers and sensors, encoders, and test & measurement instrumentation, including EMF radiation meters and monitoring equipment.
ADM stocks Adel System's CBI series of DIN rail mounted uninterruptable DC power supplies.
Available in 12, 24 & 48V versions, Adel System's All-in-One DC-UPS feature:
• Remote monitoring / control via Modbus or optional ethernet (for some models)
• Integrated battery (impedance) test
• Full multi-stage charging
• Lower cost of ownership / increased battery life
• Voltage free contact reporting
• Multi-chemistry support for batteries
Larger UPS modules have Modbus (as standard) and are networkable via the Adel DYP351 Display/Gateway.

• Complete control and visibility of your system via the ADEL View System PC based software.
• Monitor every important parameter of each uninterruptible power supply unit in real time.
• Simple and intuitive user interface allows monitoring of battery parameters, load output, temperature sensors, mains presence and all alarm and diagnostic flags.
As well as real time monitoring you can also configure each UPS device, set and monitor alarms, and check back on the history of the operation of the system.
The full impedance test provides peace of mind that the batteries can supply the load when needed.
• No need to have technicians travel to site just to test batteries.
Adel System's DC UPS modules are powerful & efficient, capable of simultaneously supplying their rated current to both the load and the battery (up to 3x the current to the load for short durations).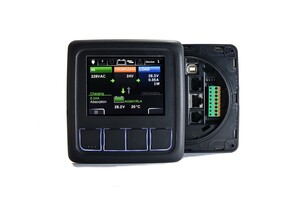 AC PHASE CUT DIMMABLE LED DRIVERS IN STOCK!
For years ADM sampled and tested phase cut dimmable LED drivers from many different manufacturers, but none ever performed to an acceptable level.
In 2018 ADM commenced the vigorous testing of the Power Source range of LED drivers using various leading edge and trailing edge dimmers under varying types of loads.
The Power Source range performed very well, meeting ADM's high expectations for performance and quality.
These LED drivers are readily available from ADM today, with the range being expanded to include DALI dimmable and 0-10V dimmable models.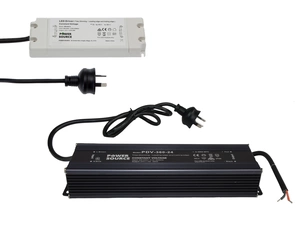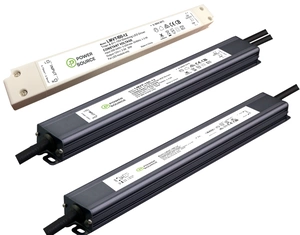 A Square Temperature Controller that Fits in a Round Hole!
The Elco ELK22S series temperature controllers are a game changer. They can be mounted in a 22mm hole cut-out, or 45*45mm cut-out. This makes them perfect for original equipment manufacturers and retrofit projects.
The display module is mounted through the panel from front, and the controller plugs into the display from the back.
DIN mount modules are also available, allowing one panel to interface with multiple DIN rail controllers. This is a great solution for larger scale applications where multiple heat processes need to be controlled.
The universal input can accept the following: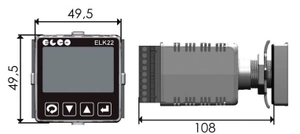 • Thermocouples J, K
• Thermoresistors Pt100 2/3 wires
• Thermoresistors PTC KTY81-121
• NTC 103AT-2
Output options allow you to switch solid state relays and, or mechanical relays.
Control options include ON/OFF, Neutral Zone, and PID single action.
There are two power supply options available: 24VDC or 100~240 VAC.
HARTING RANGE NOW IN STOCK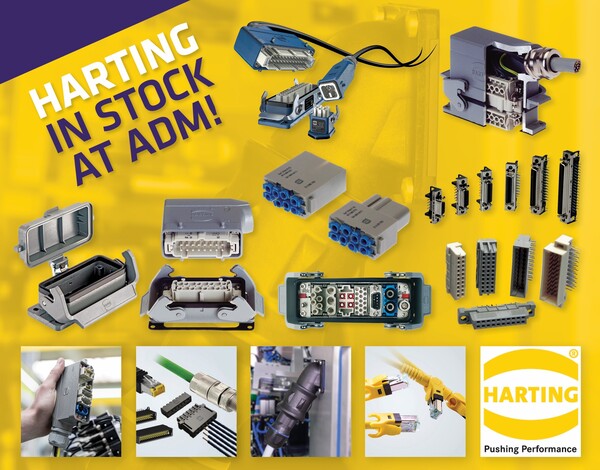 EMBEDDED LOGIC SOLUTIONS Stand D22

NEODEN K1830
The all-new Neoden K1830 has been refined from the Neoden7 design for maximum efficiency, ease of use, and increased compatibility.
Boasting a placement speed of up to 16000 components per hour (CPH), made achievable using an eight-nozzle gantry head. Using an integrated flying vision system and Panasonic closed-loop servo-driven position feedback, Neoden K1830 can achieve a placement accuracy of 0.01mm without sacrificing the CPH rate.
The Neoden K1830 transports PCBs in a self-adjusting automatic rail system (standard) and can hold up to sixty-six 8mm pneumatic or electric tape feeders (Yamaha). Usually machines of this production caliber face component size restrictions, not the Neoden K1830, it is able to handle 0201, 0402, LED, BGA, 0.4mm pitch QFP, up to SMT Connectors; compatibility for cut tape, loose, tube, or tray feeders also.
The Neoden K1830 is the ideal machine for low-volume assembly due to its feature set and economical price.
Embedded Logic Solutions will be demonstrating the Neoden K1830 at the Electronex show.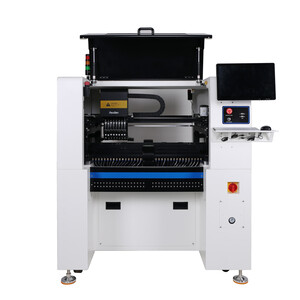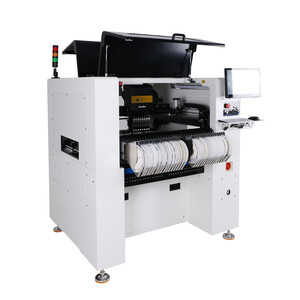 CONTROL DEVICES Stand B7
CPI WATERPROOF SWITCHES

Control Devices has added CPI Waterproof Switches to our diverse product line.

CPI switches are designed to cater demanding Industrial and Defence applications, where efficiency and reliability of machine operation is critically essential under severe environmental conditions.
Based on the users' set parameters the switches can meet IP68 rating.
It is protected with either a thermoplastic or neoprene rubber cover.
The switches are fully submersible - splashproof, waterproof and wash-down resistant. Performs under exposure to water, salt water, oil, humidity, sand, dirt, vibration, shock and temperature.
A selection of styles ranging from pendant, rocker, plunger, limit and ball switch styles. Momentary and maintained functions available.
For installation, the switches can be mounted into a bracket to fit into confined spaces or a switch panel unit.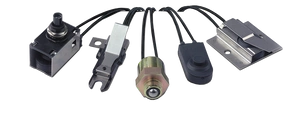 MICROCHIP TECHNOLOGY Stand D11
NEW 1 GHz SAMA7G54 IS THE FIRST SINGLE-CORE MPU WITH MIPI CSI-2 CAMERA INTERFACE AND ADVANCED AUDIO FEATURES
Microchip is committed to maintaining the lowest power MPU portfolio in the market. The SAMA7G54 extends this low-power trend into the 1 GHz performance class of Linux®-capable MPUs by providing flexible low-power modes, as well as voltage and frequency scaling. When coupled with Microchip's new MCP16502 Power Management IC (PMIC), this MPU enables embedded designers to fine-tune their end application for the overall best power consumption vs. performance, while also optimizing for the lowest overall system cost. The MCP16502 is supported by Microchip's mainline Linux distribution for the SAMA7G54, allowing for easy entry and exit from available low-power modes, as well as support for dynamic voltage and frequency scaling.
Microchip provides both hardware and software development support for the SAMA7G54. The SAMA7G54-EK Evaluation Kit (CPN: EV21H18A) features connectors and expansion headers for easy customization and quick access to leading edge embedded features. The device is supported by Microchip's mainline Linux distribution. Bare-metal framework and RTOS support is provided within MPLAB® Harmony v3.
Microchip provides a broad family of Ethernet PHYs, switches and hubs, wireless products, as well as CAN FD transceivers that are supported by the SAMA7G54.
More details: https://www.microchip.com/en-us/about/news-releases/products/new-1ghz-sama7g54-is-the-first-single-core-mpu-with-mipi-csi-2
FIRST RISC-V-BASED SYSTEM-ON-CHIP (SoC) FPGA ENTERS MASS PRODUCTION
PolarFire® SoC FPGAs unlock new configurable processing opportunities with their hardened real-time, Linux®-capable RISC-V-based microprocessor subsystem on a fast FPGA fabric, backed by Microchip's commitment to a product roadmap and long-term availability. They also leverage customizations enabled by the open-standard RISC-V ISA to enhance power efficiency, security and reliability as compared to alternative processing options, while introducing valuable new capabilities such as the deterministic Asymmetric Multiprocessing (AMP) mode allowing users to run a Linux OS while running a maximum-performance, real-time application. The PolarFire SoC's innovation enables new solutions to challenges such as improving computational power efficiency and delivering compute acceleration at the network edge and delivering unmatched capabilities for communications, defense, medical and industrial automation applications.
The Mi-V ecosystem is equally important to RISC-V adoption, spanning a comprehensive variety of IP, hardware, operating systems, middleware, debuggers, compilers and design services. More than two dozen partners are working with Microchip to continuously expand this low-cost evaluation platform and accelerate design deployment across a variety of industries. It removes barriers to entry, enabling embedded engineers, software designers and hardware developers to leverage the advantages of the RISC-V ISA and the PolarFire SoC FPGA's combination of small form factors, thermal efficiency and low power consumption.
More details: https://www.microchip.com/en-us/about/news-releases/products/first-risc-v-based-system-on-chip-fpga-enters-mass-production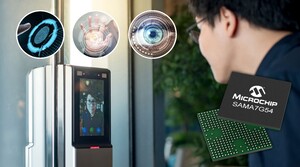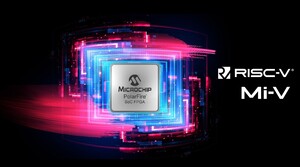 MICROCHIP EXPANDS ITS PORTFOLIO OF MPU-BASED SYSTEM-ON-MODULES (SOMs) WITH THE SAM9X60D1G-SOM
The SOM, based on the SAM9X60D1G System in Package (SiP), is a small 28 mm × 28 mm hand-solderable module that includes the MPU and DDR in a single package, along with power supplies, clocks and memory storage. The SAM9X60D1G-SOM is Microchip's first SOM equipped with 4 Gb SLC NAND Flash to maximize memory storage of data in application devices, while the on-board DDR reduces the supply and price risks associated with memory chips. The small-form factor SAM9X60D1G-SOM also includes an MCP16501 Power Management IC (PMIC), which simplifies the power design effort to a single 5V voltage rail to enable lower-power systems.
To offer the features an Ethernet-connected system might require, the SAM9X60D1G-SOM contains a 10/100 KSZ8081 Ethernet PHY and a 1Kb Serial EEPROM with pre-programmed MAC address (EUI-48). Customers can further customize their design based on the level of security protection required such as secure boot with on-chip secure key storage (OTP), hardware encryption engine (TDES, AES and SHA) and True Random Number Generator (TRNG).
Microchip provides both hardware and software development support for the SAM9X60D1G-SOM including the SAM9X60D1G Curiosity Evaluation Kit (CPN: EV40E67A) featuring three Linux® distributions: BuildRoot, Yocto and OpenWRT. The bare metal- or RTOS-based systems are supported by MPLAB Harmony 3 embedded software framework, MPLAB X Integrated Development Environment (IDE) and MPLAB XC32 compiler.
More details: https://www.microchip.com/en-us/about/news-releases/products/mpu-based-som

FUNCTIONAL SAFETY CERTIFICATON PACKAGES FOR MICROCHIP FPGAs SPEED TIME TO MARKET
Microchip's safety packages are built on top of the SEU-immune, Flash-based FPGA fabric of the SmartFusion 2 and IGLOO 2 devices, and these FPGAs are certified by independent safety assessor TÜV Rhineland®. Package deliverables include certification of Microchip's Libero® SoC Design Suite v11.8 Service Pack 4 and associated development tools, plus 28 Intellectual Property (IP) cores, safety manuals, documentation and device data sheets. A safety certificate from TÜV Rhineland is also provided.
Unlike Static Random Access Memory (SRAM)-based FPGAs, Microchip's Flash-based SmartFusion 2 and IGLOO 2 FPGAs eliminate the need for Triple Module Redundancy (TMR) mitigation that increases total system costs. The SmartFusion 2 SoC FPGA is the only device to integrate an FPGA fabric, Arm® Cortex®-M3 processor and programmable analog circuitry. The low-density IGLOO 2 device consumes up to 50 percent less power than similar devices and is ideal for general-purpose functions requiring more resources than alternative FPGAs can deliver.
More details: https://www.microchip.com/en-us/about/news-releases/products/functional-safety-certification-packages-for-microchip-fpgas-spe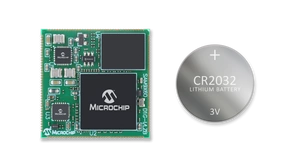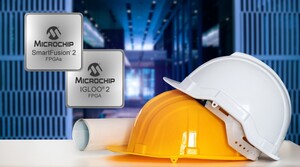 congatec Stand A14

CONGATEC FIRST COM-HPC MINI WITH 13TH GEN INTEL CORE PROCESSOR FOR MAXIMUM PERFORMANCE
The COM-HPC Mini form factor predominantly addresses ultra-compact high-performance designs such as DIN rail PCs or rugged handhelds and tablets. However, COM-HPC Mini also solves the Gordian knot that developers of ultra-compact COM Express systems have been facing when wanting to switch to COM-HPC to be able to utilize latest interface technologies. The previously smallest COM-HPC footprint – COM-HPC Size A – did not allow this: Measuring 95x120 mm (11,400 mm²), it is almost 32% larger than the COM Express Compact form factor, which measures 95x95 mm (9,025 mm²). From a footprint standpoint, that's 25 mm too wide to migrate existing COM Express designs to COM-HPC. Since COM Express Compact is the most widespread COM Express form factor and only the high end currently still uses the even larger COM Express Basic form factor, many developers faced considerable challenges – if only in terms of system design dimensions. But smaller is always possible. That's why COM-HPC Mini with its 95x60 mm is a real liberator, opening up entirely new high-performance perspectives – in particular for the many ultra-compact system designs.
NEW CONGATEC MODULES WITH 13TH GEN INTEL CORE PROCESSORS FOR AI AND ML APPLICATIONS
congatec introduced COM-HPC Size A (conga-HPC/cRLP) and COM Express (conga-TC675) Computer-on-Modules based on high-end 13th Gen Intel Core processors in BGA assembly.
congatec expects series production of OEM designs based on these new modules to ramp up quickly and massively as the new processors with long life availability offer vast improvements in many features yet are fully hardware compatible to the predecessors, which makes implementation very fast and easy. With Thunderbolt and enhanced PCIe support up to Gen5, the modules based on the new COM-HPC standard open up new horizons for developers in terms of data throughput, I/O bandwidth and performance density. The COM Express 3.1 compliant modules primarily help to secure investments in existing OEM designs, which includes upgrade options for more data throughput thanks to PCIe Gen4 support.
All new features effect significant improvements in a wide range of industrial, medical, artificial intelligence (AI) and machine learning (ML) applications, as well as all types of embedded and edge computing with workload consolidation.
CONGATEC INTRODUCES NEW PLATFORMS FOR TACTILE INTERNET APPLICATIONS
This new COM-HPC Size C (conga-HPC/cRLS) Computer-on-Modules based on high-end processor variants of the 13th Gen Intel Core processors address application areas that require especially outstanding multi-core and multi-thread performance, large caches, and enormous memory capacities combined with high bandwidth and advanced I/O technology.
Target markets are performance-hungry industrial, medical, and edge applications utilizing artificial intelligence (AI) and machine learning (ML), as well as all types of embedded and edge computing solutions with workload consolidation requirements for which congatec also supports real-time hypervisor technologies from Real-Time Systems.
The most remarkable improvement of the socketed 13th Gen Intel Core processors is the up to 34 % multi-thread and up to 4 % single-thread performance gain [1] as well as an impressive 25 % faster image classification inference performance [1], compared to 12th Gen Intel Core processors. The added DDR5-5600 support as well as an increased L2 & L3 cache on select variants contribute to even more outstanding multi-threaded performance. The computing core improvements of this performance hybrid architecture, which currently provides up to 8 Performance cores and 16 Efficient cores, are complemented by enhanced USB3.2 Gen 2x2 bandwidth of up to 20 Gigabit per second.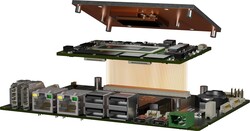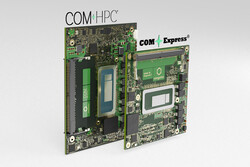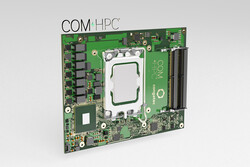 ELEMENT14 Stand A19

ELEMENT14 GLOBAL DISTRIBUTION AGREEMENT WITH JABIL CUTTING TOOLS
element14, an Avnet Company and global distributor of electronic components, products and solutions, has signed a worldwide distribution agreement with Jabil Cutting Tools. Customers globally can now access an in-stock range of industry-leading cutting tools available for fast delivery. Jabil is recognised as a powerhouse in electronics manufacturing, and this is the first time the company has offered products through high service distribution.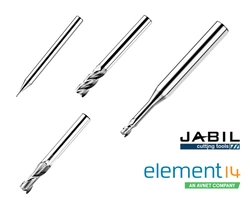 element14 is now stocking a range of products available for fast delivery from Jabil, such as the long-lasting high precision DK20004JS End Mill for mold steel. The DK20004JS is an ideal cutting solution for finishing and fine machining Mold Steel HRC 50±2 material used in industrial manufacturing operations. The cutter has a flute diameter 2mm tolerance +0/ -0.01mm with radius tolerance of ±0.01mm and a shank diameter of 4mm and a total length of 45mm. Jabil in-house coating capability extends the cutter's lifespan and performance.
DK01001ZO CBN ball endmill is another solution for high quality surface machining and high precision for mold steel HRC 50-68, the tool has a flute diameter 1mm with tolerance +0/-0.01mm and radius 0.5mm with tolerance ±0.003mm. Shank diameter 4mm and total length of 50mm.
ELEMENT14 FURTHER ENHANCES RANGE OF EXPERIENTIAL LEARNING TOOLS WITH INKSMITH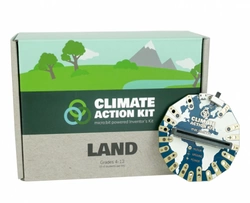 The Climate Action Kit by Inksmith encourages teachers and students to learn how to tackle environmental issues including deforestation through coding.
element14, an Avnet Company and global distributor of electronic components, products and solutions, has signed a global distribution agreement with InkSmith to enhance its educational product range and drive cross curriculum learning.
The Climate Action Kit's project-based learning experiences are designed to teach students how to apply technology to solve real world problems through the lens of the United Nations' Sustainable Development Goals (UN SDGs). Every project provides a unique hands-on opportunity for cross-curricular learning, with students encouraged to work collaboratively in groups or independently, in the classroom or remotely. Early to senior level students will develop coding and design skills through a variety of experiential learning challenges to design and prototype solutions using the BBC micro:bit.
Now Made in Canada, InkSmith's Climate Action Kit helps students take on climate change issues through challenge based learning. The kit introduces students to a variety of climate issues pertaining to SDG15: Life on Land. The projects allows students to explore topics such as deforestation and fertilization run-offs while challenging them to design their own solutions, such as automated tree planters or automated watering systems for vertical or indoor farming. Each of the following curriculum-aligned projects promote critical thinking and problem-solving while learning about environmental issues associated with advanced agriculture, deforestation, carbon farming, insect farming, and plants and pollinators.

RASPBERRY PI-DESIGNED PR2040 CHIP NOW AVAILABLE FROM ELEMENT14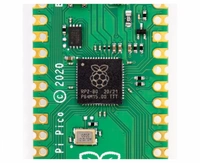 Raspberry Pi designed silicon chip found at the core of popular Raspberry Pi Pico development board now available as standalone chip.
element14, Avnet Company and global distributor of electronic components, products and solutions, has announced the availability of the 2040 chip built on Raspberry Pi-designed silicon. This new chip, which is at the core of the $4 Raspberry Pi Pico delivers a combination of high performance, low cost, and ease of use.
The Raspberry Pi RP2040 microcontroller offers high performance for integer workloads, a large on-chip memory, and a wide range of I/O options, making it a flexible solution for a wide range of microcontroller applications.
Professional design engineers who are already comfortable working with Raspberry Pi will easily adopt the Raspberry Pi Pico and appreciate its ease of use and affordability.
Key features include:
• Two ARM Cortex-M0+ cores clocked at 133 MHz
• 264 kB of on-chip SRAM
• 30 multifunction GPIO pins
• Dedicated hardware for commonly used peripherals alongside a programmable I/O subsystem for extended peripheral support
• Four-channel ADC with internal temperature sensor
• Built-in USB 1.1 with host and device support
Lee Turner, Global Head of Semiconductors and SBC at element14 said:
element14 is the longest standing Raspberry Pi partner and has sold more than 15 million units to date. element14 stocks the complete range of Raspberry Pi single board computers including the recently launched Raspberry Pi Pico, enabling customers to build a wide range of devices for home, professional, education or commercial use. Customers can also benefit from 24/5 technical support alongside free access to valuable online resources on the element14 website, and engineering and maker community, element14.
SC MANUFACTURING SOLUTIONS Stand A21

With over 30 years' experience we are here to provide you with the right products and service to keep your production going. Specialising in New Machinery and spare parts, service repairs as well as used equipment we are sure to have what you need. Whether it is a part for a feeder, motor, servo drive, camera, laser or cards we can source it all. Also featuring the ClusoInvManDynamic Smart Inventory Management System. Keep track of all your parts and retrieve them with ease. Replace your old troublesome mechanical feeders with high precision electric feeders. Improve your Juki or Yamaha's performance and improve pick-up reliability.
InvManS2Dynamic Inventory Management System

InvMan transforms your warehouse to a smart inventory management system that saves time & money also improves productivity and efficiency. The system is very easy to use but also powerful in its function. It accommodates for quick and easy storage and retrieval of components. Allows multiple users simultaneous access to sock or remove components. Using BOM's, load jobs directly onto feeders/machines from the storage system eliminating kitting in advance which in turn unties your stock. Automatically sends alert emails when stock levels are low (safety stock). Reduces storeroom floorspace. ISO13485 Traceability tied to operator/machine/job/feeder etc. True oldest reel out first (FIFO), track parts in your dry cabinets, flag reels as empty so that you're not looking for something that does not exist,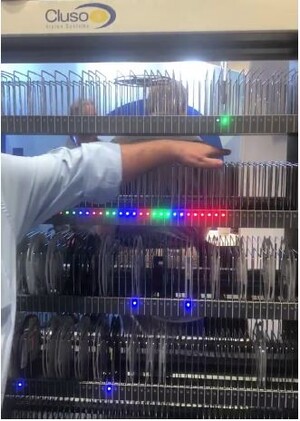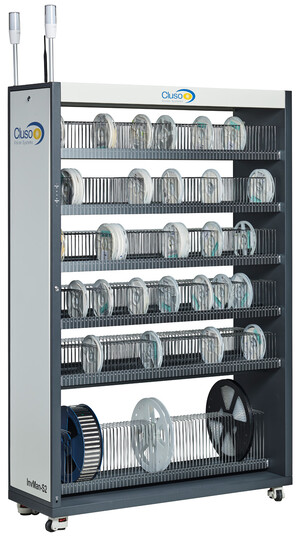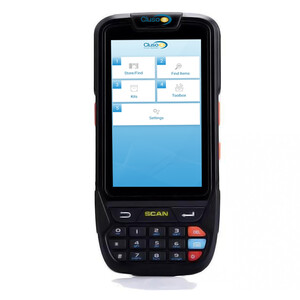 ON - TRACK TECHNOLOGY Stand C26

MANUFACTURE IN AUSTRALIA
Are you looking to Manufacture in Australia for your electronics? On-track Technology is a leading local flexible contract manufacturer with its new manufacturing facility situated in the Sydney metropolitan area of Milperra NSW 2214 and we have been helping many local businesses to re-establish there manufacturing back in Australia.
Since the start of COVID-19 Global Pandemic back in early 2020, and the more recent Global Silicon Chip Shortage, we have been experiencing increasing demands for local manufacturing of electronic PCB assemblies. Businesses that previously manufactured their electronic assemblies offshore, are now looking for manufacturing solutions to bring their offshore electronics manufacturing back into Australia.
With the COVID-19 Global Pandemic and the Global Silicon Chip Shortage, local businesses are being impacted by supply chains disruption, limited component supplies and longer components lead-times, and are finding offshore manufacturing less desirable with longer unreliable lead-times.
Whether you are wanting On-track Technology to help procure component kits or you are free issuing component kits to us, once a full component kit is received, we are providing our clients with rapid turnaround time on PCB assembly.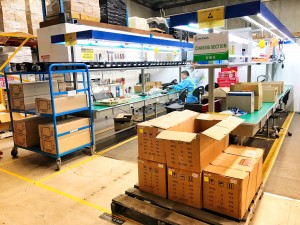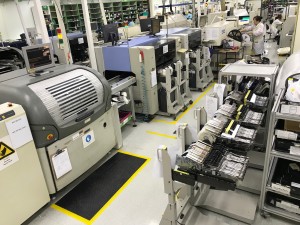 REID PRINT TECHNOLOGIES Stand D17

REID SENSE SMART SHOE INSOLE
Reid Print Technologies is Australia's leading manufacturer for printed electronics, specialising in wearables and smart garments. The Reid Sense Smart Insole revolutionises the IoT environment by integrating a number of smart data collecting variables, including the incorporation of friction and pressure monitoring. The insole has been carefully engineered to collect important data for human health. This data then uses bluetooth technology to send its information to an electronic device in an effort to track, analyse and report.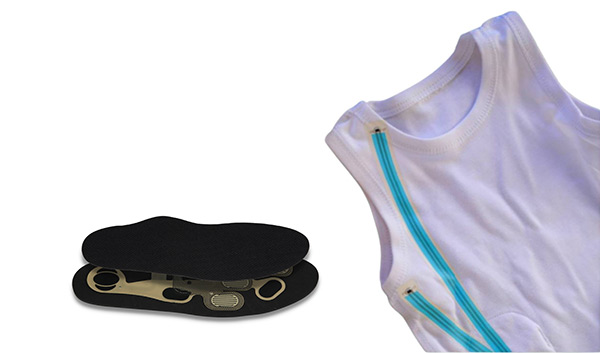 Wearable technology is a printed circuitry that transforms any material into a smart fabric, enabling many performance capabilities.
• Temperature Sensors
• Environmental Sensors (Gas detection, pollution monitoring, noise monitoring)
• Pressure Sensors (Forse Sensing Resistors -FSR)
• Moisture Sensors
• Vibration Sensors
• Pedometers
• Accelerometers
• Touch Sensors
• GPS Tracking
• Biometric Sensors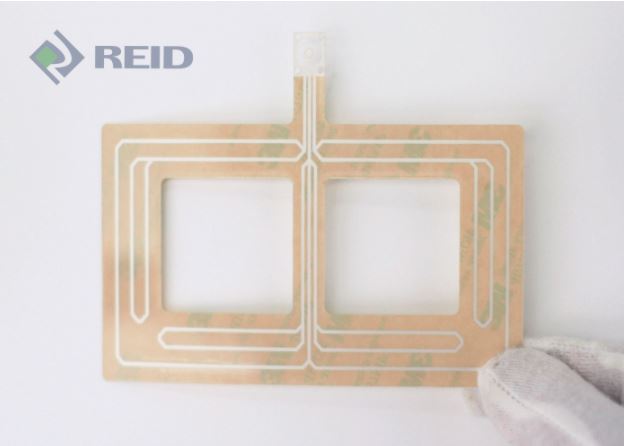 FPC UHF & RFID Antennas are manufactured on Polyester PET substrates. Features include low electrical resistance, excellent flexibility and easily applied to any surface using 3M transfer adhesives. Reid Print Technologies has the capabilities for VHF and UHF connectivity which currently range of up to 4ghz. Our recommended Industries include but are not subject to:
• Medical
• Defence
• Farming
• Industrial
• Automotive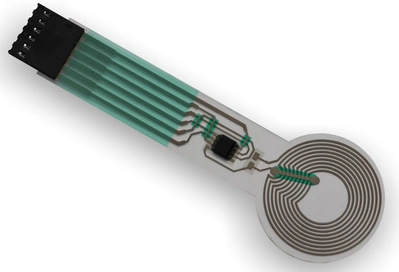 NFC - Flexible Printed Antennas Did you know that Reid Print Technologies can simply update most keypads into data transferring machines? NFC chips have changed the way we interact with the world around us. NFC is most commonly known for contactless payment in 2021, but there are so many more uses than meets the eye and it is so much more common in most products around us.
• You can, instantly connect to a WIFI- network
• Make payments
• Launce a website
• Automate tasks
• Share media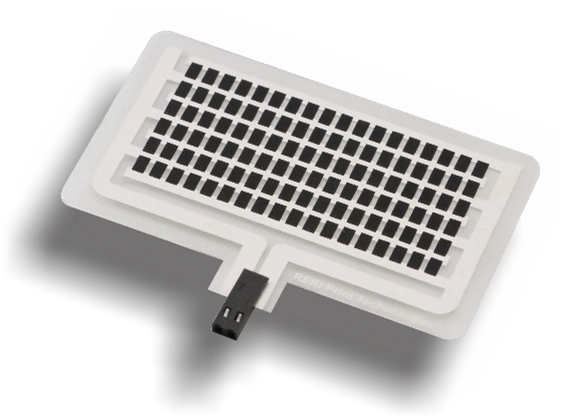 A flexible Positive Temperature Coefficient (PTC) heater is a modern solution to many issues of the industry. To its core, the flexible heaters are fully customisable and made to order. With a range of temperature resistances, shapes, sizes, and configurations, PTC flexible heaters provide a great way to enhance new and innovative products. PTC flexible heating circuits are well suited to a range of industries and applications:
• Medical
• Apparel
• Equipment and Devices
• Sports Performance
• Industrial
• Mining
• Automotive
• Aerospaceare
ALFATRON Stand D35

PCB FABRICATION FACILITY IN VICTORIA !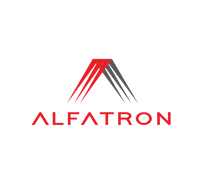 Alfatron is pleased to announce they have brought PCB fabrication back to Australia! This will make Alfatron the only truly sovereign full-turnkey electronics contract manufacturer in Australia. Fast turn-around prototyping to full production run printed circuit board fabrication, assembly, testing and final product assembly.
Alfatron is investing heavily in Australian sovereign capabilities. PCB Fabrication is just step one in our goal in rebuilding Australia's manufacturing industry. DISP accredited, ISO 9001 and IPC 610 Class 3 certified.
We look forward in working with Australian companies to bring their manufacturing back to Australia!
NANO DIMENSION Stand A28
DRAGONFLY IV
The DragonFly IV is a Multi-material 3D Printer That Generates Entire Circuits in One Step – Including Connections and Components. By simultaneously 3D printing dielectric and metal materials and using 3D space DragonFly IV delivers and a completely new way to design and prototype electronics.
Features & Benefits:
• New 3D Design freedom – Develop novel, high-performance devices without limits
- Transformative Designs – FLIGHT software for freeform electro-mechanical design and miniaturisation
- High Performance - Build electronics with performance that meets or exceeds traditional devices
- Reduce Waste - Eliminate waste water, toxic chemical waste, and reduce energy requirements
- Design and Produce in-house – Seamless design to the manufacturing process
- Protect Your IP - Prevent IP theft by retaining your designs within your organisation
- Reduce Manual Labor - Eliminate human error and lengthy manual assembly times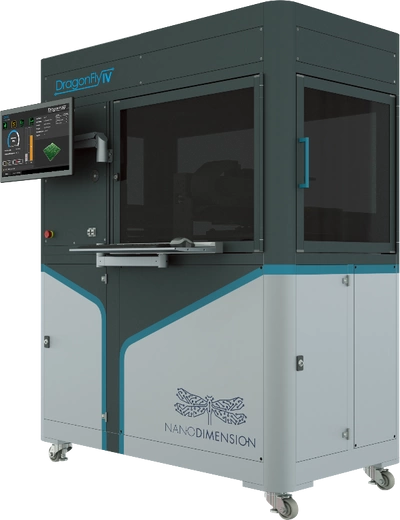 Essemtec all-In-one solutions for outstanding placement and dispensing applications
Essemtec provides outstanding competitive advantage with its combined processes with high speed placement & jet dispensing in single pass-through on one machine.
Our machines are incorporating latest intelligent feeder concept with 200 feeder lanes on 1 sqm for nonstop production and traceability. Today the highest number of feeders per sqm.
This enables the placement of a large variety of components especially fitting also the smallest components, 01005 (imp.) up to 80 x 80 mm, precision ± 45 μm (3σ).
FOX and PUMA – both are unique platforms worldwide, which allow the combination of three different processes, solder paste jetting, dispensing adhesives and pick & place in one machine.
Depending on the application five valves are available. It is possible to equip the machine with single, double or quadruple placement axis modules.
Customer benefits:
• Small footprint, while solid concept with no vibration
• Smart size modular system, expandable in line combination
• Modular concept customized to the customers' applications
• Ultra flexible for prototype development
SPIDER and TARANTULA – are versatile high-speed dispensing machines equipped with latest state-of-the-art technology. These are guided by smart software features enabling a wide range of applications.
Customer benefits:
• Combined dispense processes with up to 3 dispense valves mounted per processes
• Automatic process control for dot-size detection and adjustment
• Structural and electric conductive glues, solder paste, underfill, glob top, dam and fill, gasketing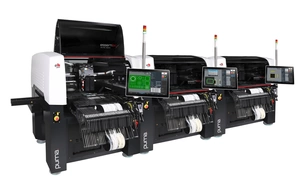 RAPID-TECH Stand A15

PENDULUM INSTRUMENTS INTRODUCES A 4-CHANNEL FREQUENCY COUNTER/ANALYZER
Rapid-Tech Equipment have released the new Pendulum Model CNT-104S Multi-channel Frequency Analyzer.
The CNT-104S measures frequency, time, phase, and TIE (Time Interval Error) simultaneously and gap-free on 4 parallel inputs. This new concept enables for example parallel frequency measurements of 4 different test objects, phase comparisons of 4 stable reference clocks, or multi-stop time interval measurements (one start and three stop). Measurements never before possible in a compact bench-top unit, without a lot of extra instrumentation, like switches and multiple Universal Frequency Counters (UFCs.)
Standard frequency range is up to 400 MHz and an optional RF input extends bandwidth up to 24 GHz.
Customer applications include –
Oscillator and Other Test Systems:
Replace 4 traditional UFCs in a test system, a huge space and cost saving.
Time metrology labs:
Continuous gap-free phase comparison of up to 4 atomic clocks without the need for any other equipment.
Physics Research:
Multi-stop time interval enables new measurements, like time-of-flight to multiple detectors, for example in Mass Spectrometry, or explosive tests
High-end R&D:
7ps resolution and 20 MSa/s speed enables to follow smaller and faster transient timing events than ever before, also on parallel signals.
Wireless communications:
Measure skew between 4 antenna outputs in one single box
Aerospace and Defence:
Measure gap-free frequency hopping with high resolution to 24 GHz, with 50ns between samples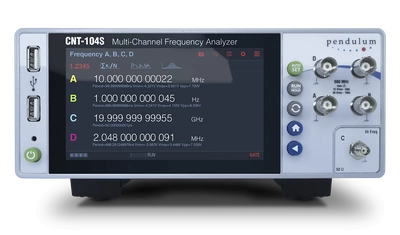 UNI-T INTRODUCES THREE NEW DIGITAL OSCILLOSCOPE FAMILIES
Rapid-Tech Equipment have released the new UNI-T range of digital oscilloscopes – UPO1000CS, MSO2000 and MSO3000E.
Celebrating 30 years of R&D investment in Test & Measurement, whether you are a hobbyist, an educator, a developer, or debugging and performing compliance tests, you need proven measurement technology to be successful.
From basic measurements to deep-analysis, UNI-T digital oscilloscopes are built on the same, proven UNI-T technology. The MSO3000E family offers an 8-inch touch screen design supporting a variety of gesture operations such as click, slide, zoom, edit, drag, etc.
The portfolio offers rich measurement functions, ultra-high capture rate, 70Mpts per channel memory, a wealth of advanced trigger and bus trigger functions, built-in dual-channel function arbitrary waveform generator, 2 or 4 analogue channels and optional 16-digital channels at a budget price with fast delivery.
Frequency ranges covers 100MHz to 500MHz with higher bandwidths to be released. The area trigger can be used in combination with the existing basic trigger, advanced trigger and protocol trigger to complete the capture of various occasional and complex signals.
Bode plot capability can be used for loop analysis whilst web control allows easy access from PC or mobile devices if required.
UNI-T INTRODUCES LATEST ARBITRARY WAVEFORM GENERATOR UP TO 600MHZ WITH 4-CHANNELS
Rapid-Tech Equipment have released the new UNI-T UTG9000T, an Integrated AWG for accurate and versatile testing requirements.
The UTG9000T-Series offers four independent channels generating accurate and stable pulse/function/arbitrary waveforms with Direct Digital Synthesizer (DDS) technology up to 600MHz with 1μHz resolution.
Accurate, stable and low-distortion signal generation, simple operation with a 10.1-inch capacitive touchscreen, technical superiority and high-frequency pulse signals up to 200MHz with rapid rising and falling edges are easily generated. The UTG9000T allows coupling and merging between channels for added flexibility.
The digital protocol output function supports SPI, IIC and UART whilst PRBS can be added to any basic waveform and Signal to Noise ratio (SNR) output is available with a one-click button.
The UTG9000T features include a frequency meter that covers 100mHz to 800 MHz providing high-precision frequency measurements without the need for additional instruments.
The UTG9000T offers versatile waveform and noise generation enhanced with signal generation, modulation and distortion capabilities to meet your stress test challenges today and tomorrow. The Noise Generator combines two required extremes: random noise and repeatable noise with very long repetition rates for simple problem identification.
Multiple modulation modes include 3FSK and 4FSK whilst sweep types include linear, logarithmic, stepping and frequency list sweep. Pseudo-Random Binary Sequence (PRBS) allows ideal and distorted patterns up to 120 Mbit/s.

UNI-T INTRODUCES NEW SPECTRUM ANALYSERS EXPANDING THE RF PORTFOLIO
Rapid-Tech Equipment have released the new UNI-T range of RF Spectrum Analysers – UTS3000B.
Celebrating 30 years of R&D investment in Test & Measurement, the UNI-T UTS3000B series spectrum analysers can measure frequencies up to 3.6 GHz with superior performance at an affordable price.
The UTS3000B series can be applied to functional/terminal/quality inspection tests in the electronics manufacturing industry, as well as wireless communication measurement, RF microwave teaching courses, electromagnetic compatibility pre-scan, semiconductor measurement and many other application scenarios.
The series adopts mature all digital IF technology with up to 40,001 points and provides a variety of analysis functions with a 10.1 inch large touch screen for a better user experience.
Ultra-low phase noise is specified at <-98dBc/Hz @10kHz and the Displayed Average Noise Level (DANL) is as low as -161dBm making it an ideal solution for small signal testing. Resolution bandwidth is adjustable between 1Hz and 3MHz with an impressive full amplitude accuracy <0.7dB!
Advanced features include support for analogue and digital demodulation analysis, tracking generator, waterfall mode for spectrum measurement over time for interference and source stability testing, Adjacent Channel Power analysis, EMI Pre-compliance analysis function plus a Peak Table function that directly displays all signal peaks.
The UTS3000B provides USB, LAN and HDMI interfaces standard and optional GPIB with support for SCPI protocol for easy programming as well as remote control via web application.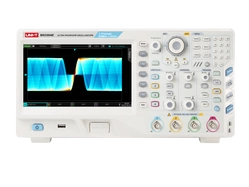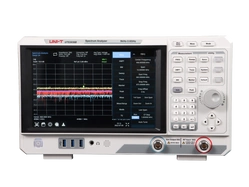 SUBA ENGINEERING Stand B24

THE SUBASCOPE 28 4K VISION
The SubaScope 28 4K is a digital auto focusing microscope that delivers incredible 4K resolution at any focusing height, in both HDMI connectivity and LAN connectivity
It is designed in Australia through the combination of local manufacturing and overseas components. Suba Engineering has delivered a great microscope with countless features that rival mid-range microscopes, without compromising its very attractive price.
Amongst its main features we can outline:
• Amazing Autofocus 4K (3840x2160) definition CAM.
• 3A image processing technology (providing clear photos and crisp colours)
• 60 frames per second with HDMI connection and 20 frames per second with LAN connection to PC.
• HDMI & RJ45 LAN multiple video output options (monitor & PC).
• Auto focus feature that works @ nearly any height (starting from 10 cm).
• Up to 28x zoom level standard.
• Standalone microscope software with a pack of features designed to aid and improve the analysis (image and video capturing, measurement software, digital comparison, browse and playback, etc.).
• Included software license for computer operation.
Whilst it is designed with user friendliness in mind, individual settings can also be changed through an easy-to-use interface via wireless mouse.
In addition, the adjustable counterbalanced arm provides incredible versatility and mobility, translation and rotation in all 6-axis, making it an extremely powerful tool. The flexibility to inspect any kind of component on any kind of surface is unique in the market.
It is a unit designed for the entry level market without compromising on quality.
The SubaScope 28 4k HDMI and LAN connectivity for monitor and or PC.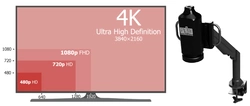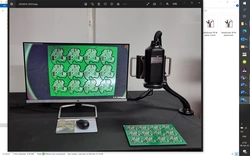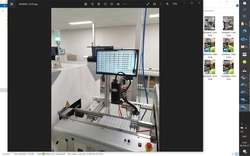 ROLEC OKW - ANZ Stand A22

AWARD-WINNING ENCLOSURES AND OPERATING ELEMENTS: INNOVATIVE AND BESPOKE SOLUTIONS FOR IIOT/SENSOR ELECTRONICS
ROLEC OKW Australia New Zealand Pty Ltd is the Australasian subsidiary of OKW Gehausesysteme GmbH and ROLEC Gehause-Systeme of Germany. We are specialist suppliers of high-quality plastic, aluminium and stainless steel enclosures for the OEM electronics manufacturing industry. Our program includes three market leading enclosure brands, OKW, ROLEC and METCASE, all have Quality Management Systems that comply with the requirements of ISO 9001:2015 for design, manufacture and distribution of plastic and metal enclosures. ROLEC OKW supply fully finished enclosures with all machining and modifications completed at the factory.
Award-winning plastic and aluminium enclosures and operating elements are a suitable solution for IoT/IIoT sensor housings. Extensive option range includes handheld, wearable, desktop, wall-mount and flush-mount enclosures, portable instrument cases, DIN rail enclosures, potting boxes and accessories. Potentiometer and tuning knobs include the latest models for menu-driven electronics.
Enclosures and tuning knobs provide solutions for a wide variety of different applications including medical, laboratory and wellness equipment, test and measurement, control, automation, mechanical engineering, plant building, automotive engineering, climate control, construction equipment, security and building management systems, military/aerospace, communications and network technology.
Enclosures' technical features include solutions for power supply and for installation of standardised displays; high protection classes; high-quality and easy-to-clean materials; recessed tops for membrane keypads and displays; recesses for interfaces and connectors.
OKW's wide range of enclosures accessories enables electronics designers to specify extra functionality. Accessories include docking stations, battery compartments and contacts, belt clips, wrist straps, lanyards, bedrail clamps, wall-mounting kits, tilt and anti-slide feet, cable glands, grommets and strain relief kits, IP sealing kits, and Torx screws to help prevent tampering.
Customising options include CNC machining, lacquering, printing or laser marking of legends and logos, decor foils, special materials, EMC shielding, installation and assembly.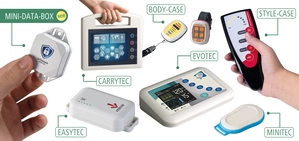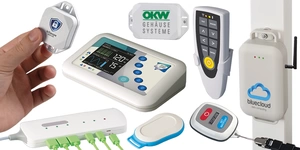 OKAY TECHNOLOGIES Stand A29
THERMALTRONICS TMT-R8000S
Unlike typical Cartesian robots, the Thermaltronics TMT-R8000S Soldering Robot, is equipped with full vision (eyes) to verify the procedure being undertaken and does not simply follow a pre-determined program. The soldering robot has an observation mode, a verification mode and decision making capabilities (brain). This capability of collecting and utilizing data for production processing is one of the most important factors necessary to meet the requirements of Industry 4.0 standards.
The Thermaltronics Robot system is able to accurately meet the requirements of high speed operation, repeatability and durability. Application programming is made simple by using full image-merging and mapping techniques. Dynamic laser height measurement/adaptive control, ensures precision soldering repeatability. A full vision mapping and matching system, provides for intelligent decision making during procedural operations.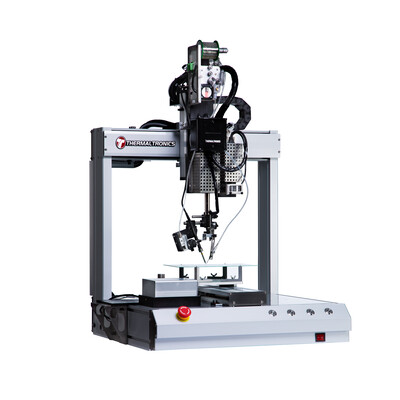 ONBOARD SOLUTIONS Stand B16

ONBoard Solutions is an ISO 9001 credited supplier of production equipment for manufacturing, cleanroom products and advanced materials to the Australian and New Zealand market.
Founded in 2000 ONBoard Solutions' focus has been supplying automation equipment including product solutions for the critical environment for various manufacturing industries across Australia and New Zealand. Our Global Partners across the world stand for innovation, product quality and service. We are committed to offering the best quality products, at the right price delivered on time, every time.
Quality and the associated safety of your employees is the highest priority for us: that is what we stand and work for. To ensure this, we will provide ongoing support in the selection and subsequent use of our products. By offering you not only the products but also the associated services we can make sure that the products are used correctly and compliant to your application.
ONBOARD SOLUTIONS EXCLUSIVE SHOW SPECIAL OFFER: Receive a FREE sample of Humiseal UV92 UV Curable Masking Gel 55cc
HUMISEAL UV92 UV CURABLE MASKING GEL
HumiSeal UV92 UV Curable Masking Gel is a soft, one part UV curable masking material. UV92 is a thixotropic paste that applies easily because of its shearing thinning viscosity profile and is 100% cured by exposure to UV to provide a temporary barrier to prevent ingress of coatings to keep out areas.
HumiSeal UV92 has excellent solvent resistance that provides selective release from conformal coating. The gel also has the ability to survive intermittent exposure to temperatures up to 150°C and is REACH and RoHS compliant.
Want to test Humiseal UV92 Curable Masking Gel? Visit us at Stand A16 for a free sample!
Product Specifications:
• Applies easily by syringes, dispensing machines.
• Keeps contact points and connections free of coating.
• Will not tarnish gold, tin, copper, phosphor bronze and Sn/Pb solder.
• Easily removed by peeling - leaves no residue to interfere with subsequent operations
Terms and Conditions for Exclusive Show Special Offer:
Valid during Electronex Exhibition 2023. While stocks last. ONBoard Solutions reserves the right to change or rescind this offer at any time.

PROMOSOLV 70ES CLEANING & FLUX REMOVAL SOLVENT
Promosolv 70ES has been developed as a specialty solvent to clean the residues from solder pastes and solder fluxes.
The solvent is an azeotropic formulation of the methoxynonafluorobutane (C4F9CH3), 1,2-trans-dichloroethylene and ethanol, and is clear, colourless and has only a slight odour. It is designed to replace the existing solvents having an ODP and to be used with ultrasonic cleaning. Its medium range boiling point and its very low surface tension provide the Promosolv 70ES with outstanding flux removal and drying characteristics when used in vapour phase with azeotropic mixtures.
The formulation provides an increased solvency power over the Promosolv 70.
This High-Tech fluid has no ODP. Its chemical stability and its exceptionally low toxicity result in a product that is safe to use and that is environmentally friendly.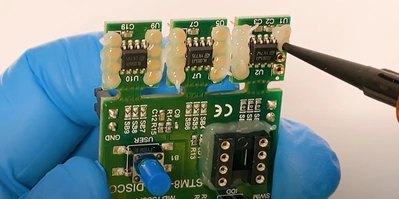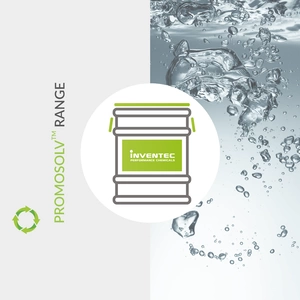 REHM THERMAL SYSTEMS PROTECTOXC & PROTECTOXP CONFORMAL COATING SOLUTIONS
Protecto meets your requirements for the highest quality, stability and productivity in automatic inline coating services. With up to 4 coating applicators, you can synchronise several modules simultaneously in master-slave mode to apply the coating or directly apply with up to 4 different materials without set-up time.
At the heart of the Protecto is coating management working in tandem with nozzle technology. Up to two coating applicators can be used – with a wide range of possibilities. The same nozzle can be used to switch between dispensing, spraying and jetting procedures "on the fly".
Parts which are high up or close together are easy to reach thanks to the slim nozzle design with only 2.4 mm and a length of up to 100 mm. If necessary, parts can be flushed from below due to the patented Vario Coat nozzle, ensuring that hidden ports.
Rehm Thermal Systems has designed and created software, ViCON, that meets all the requirements of modern, networked, and above all, future-orientated electronics manufacturing. Together, the smart mechanical engineering and best in class software, the Protecto machine is the first digitally driven conformal coating machine.
FS BONDTEC AUTOMATIC LARGE AREA BONDER HEAVY WIRE 8650
The Series 86 Battery Bonding System from F&S Bondtec is a heavy-wire version of the automatic wire bonders in our Series 86 featuring exchangeable bond heads.
A fully automatic mode makes it ideally suited for medium-scale production. Parts to be bonded are fed manually by the operator, but the bonds are produced completely without operator influence.
Thanks to the built-in pattern recognition. Single bonds can be made within seconds, making the machine perfect for research and development, Pilot manufacturing and middle volume production.
The F&S Bondtec Series 86 Battery Bonding System offers maximum flexibility through a working area of up to 512 x 720 mm for a variety of applications, including battery bonding.
Features:
Expandable to fully automatic bond tester
Unbeatable price-to-performance ratio
Stores an unlimited number of bond programs
Extremely adaptable bond settings, loop shapes, force and power profiles, etc
Most powerful pattern recognition system on the market
Innovative Software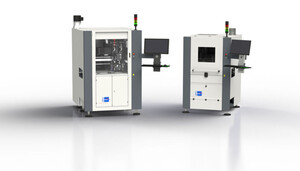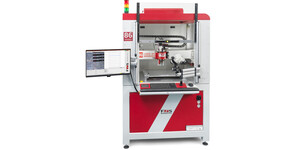 EMONA INSTRUMENTS Stand A1

NEW RIGOL 12 BIT HIGH-RESOLUTION OSCILLOSCOPES
The Best Value in Test just got better with RIGOL Technologies introduction of the DHO Series of Digital High-Resolution Oscilloscopes. Featuring true 12-bit resolution, DHO oscilloscopes are available in 70MHz - 800MHz bandwidths and 2 or 4 channels. The DHO Series is powered by the new UltraVision III platform featuring a custom ASIC chipset, which also provides for dramatically lower front-end noise. The higher resolution and lower noise enable users to analyze much smaller signal artifacts with greater speed and accuracy.

DHO4000 oscilloscopes are available in 200-800MHz, 4 channels, 4GSa/sec sampling, 100 μV/division range, and 250 MPts of memory standard (500 MPts optional). DHO1000 scopes offer 70-200MHz bandwidth, 2 or 4 channels, 1GSa/sec sampling, 500 μV/division range, and 50 MPts of memory standard (100 MPts optional). Both series feature 12 bit resolution and a 10.1" intuitive touch screen display. They also incorporate RIGOL's new UltraAcquire Burst Capture mode which makes it possible to visualize dynamic signals in multiple display modes while minimizing down time between trigger events.

"Our new DHO series scopes utilize the UltraVision III platform that we successfully introduced earlier this year with our StationMax Oscilloscopes," stated Chris Armstrong, Director of Product Marketing for RIGOL USA. "The true 12 bit resolution and lower front-end noise will offer engineers much greater signal fidelity and analysis capabilities for signals from power to communications. We believe the DHO series oscilloscopes will be a market game-changer with their outstanding performance characteristics and pricing comparable to our mixed signal oscilloscopes with similar channel count and bandwidth."

RIGOL's new oscilloscope technology and ASIC chipset enable sampling with true 12 bit resolution. This reduces the quantization level between bits by a factor of 16 for far superior precision. In addition, the new chipset delivers a significantly lower noise floor than traditional oscilloscopes. RIGOL's UltraAcquire Burst Capture completes this new technology package by allowing users to capture signals at a faster rate and to visualize them in multiple display modes including density, waterfall, perspective and mosaic.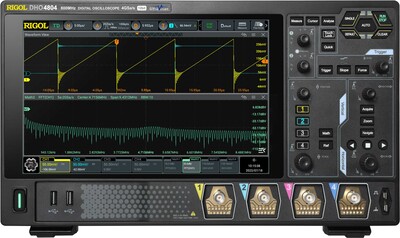 WURTH ELECTRONICS AUSTRALIA Stand B20

WürthElektronik eiSos Group is a manufacturer of electronic and electromechanical components for the electronics industry and a technology company that spearheads pioneering electronic solutions. WürthElektronik eiSos is one of the largest European manufacturers of passive components and is active in 50 countries. Production sites in Europe, Asia and North America supply a growing number of customers worldwide.
The product range includes EMC components, inductors, transformers, RF components, varistors, capacitors, resistors, quartz crystals, oscillators, power modules, Wireless Power Transfer, LEDs, sensors, connectors, power supply elements, switches, push-buttons, connection technology, fuse holders and solutions for wireless data transmission.
The unrivaled service orientation of the company is characterized by the availability of all catalog components from stock without minimum order quantity, free samples and extensive support through technical sales staff and selection tools.
Würth Elektronik is part of the Würth Group, the global market leader in the development, production, and sale of fastening and assembly materials, and employs 8,000 people. In 2021, the Würth Elektronik eiSos Group generated sales of 1.09 Billion Euro.
Würth Elektronik: more than you expect!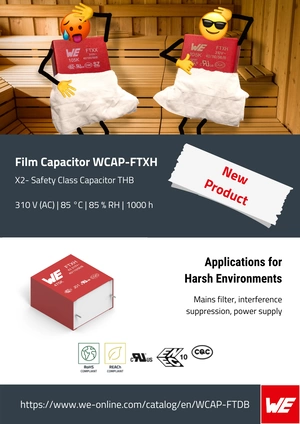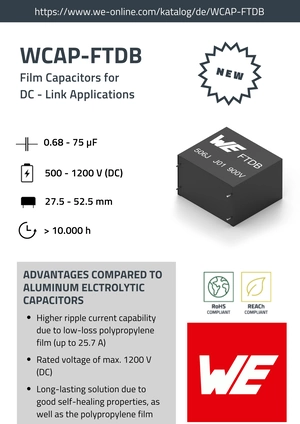 MACHINERY FORUM Stand C23

RE-IMAGINE YOUR MAGNIFYING LAMP
• Inspect Through a Monitor & Magnifying Lens
• 3 Diopter Magnifying Lamp w/ Built-in Camera
The Mighty Vue Inspector is a magnifying lamp and camera inspection system in one self-contained unit, allowing you to view the image directly on an HDMI monitor, capture and store images on the included microSD Card, and even connect to your PC for viewing or relocating saved images, and additional software features.
Frosted Diffuser w/ Color Temperature Controls
Key features:
Tilt the Camera to Adjust the Image On Screen to Your Desired Angle
Wide View UV Magnifier
Hand-Held Magnifier w/ Ultraviolet & White LEDs
18 White LEDs w/ Two Intensity Levels
(4 watt)
Aven's Wide View UV Magnifier features a rectangular high quality glass with UV and White LEDs. Ideal for Dermatology, Trauma, Schools, Ophthalmology, Forensic Science, Hospitality/Food Industry, Agriculture, and Industrial Inspection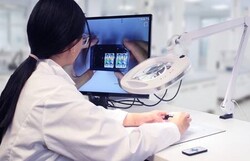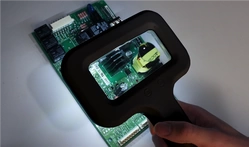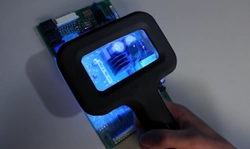 SUCCESSFUL ENDEAVOURS Stand A13

Successful Endeavours was founded to solve complex challenges through electronics design and embedded software services, and remains an Australian owned and operated consultancy with a focus on making products in Australia. We believe that local jobs and local value creation are important for the future of the Australian economy and that a modern economy like Australia has needs a strategically significant core component of high value add manufacturing.
If we have all learned anything from the past 3 years, it is that local jobs matter to us all. And manufacturing is the best way to generate local jobs because it creates a lot of other jobs around each direct manufacturing job. It also creates fundamental value and lots of product and process challenges to keep the research community fully engaged.
Lastly, it spreads wealth through a community more evenly than any other industry because it employs people at every level.
So, what's not to love about Australian manufacturing?
Successful Endeavours has tackled more than 2000 projects over the past 25 years and has extensive experience across a broad range of product and industry categories including winning Industrial Product of the Year in 2022 at the Manufacturer's Monthly Endeavour Awards.
Successful Endeavours also have in house prototyping capability so if you need 5 made to test your new product out, we can also handle that saving you both time and logistics.
When you are ready to manufacture, we can also introduce you to some of the excellent local Contract Electronics Manufacturers who can provide you with volume production capability and our services extend to building the production programming, test and calibration (if required) equipment needed to support cost-effective, high-volume production.
We want to see your product Made in Australia and a commercial success.
FUSECO Stand D14
Since 1996, Fuseco has been synonymous with quality brands and great customer service. Fuseco imports and distributes specialist electrical products to the Australian & NZ markets. Our brands are carefully selected to ensure that they are well respected for quality, reliability and safety. The quality of the brand has an important part to play in customer peace of mind.
Our product range includes:
• Test Equipment
• Programmable Power Supplies and Loads
• EMC Chambers
• LV and MV Fuses
• Protection Relays and CTs
• Power Quality Products
o Active & Passive Harmonic Filters, Chokes, Sine and dV/dt filters, Voltage Regulators
• Power Factor Correction
o SVG - Static VAR Generators
o Switched Capacitor Bank Systems
• RFI Filters
REDBACK TEST SERVICES Stand D9

μISP in-System Programmers
Based on the WriteNow! proprietary Technology, the μISP Series of In-System Programmers are
professional universal programming instruments dedicated to the programming and testing of devices. μISP can either work connected to a host PC (RS-232, USB, LAN connections are built-in) or in standalone mode. The programming cycle execution may occur by simply pressing the START button in standalone mode or by using software / TTL control lines for process automation.
Its compact size and versatility allows a simple integration into production environments such as test fixturing or service applications such as field repair and firmware upgrades.
Need a gang programmer, ask about our range of WriteNow! ISP programmers.
For a demonstration on the uISP please contact or visit Redback Test Services at ElectroneX Booth D9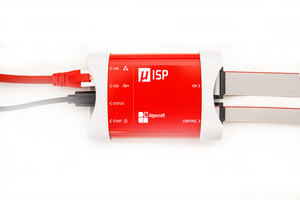 GLYN HIGH - TECH DISTRIBUTION Stand C33
Glyn demonstrates its strength as a specialty distributor in a dynamic and high-growth semiconductor market with our continuous stream of new technologies. At Glyn we provide qualified technical and commercial services that consistently meets and anticipates the changing needs of customers, and the market.
SHOW SPECIAL
NORDIC SEMICONDUCTOR – nRF7002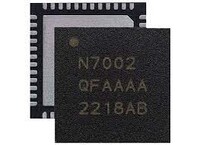 'LOW-POWER, ADVANCED SECURITY, SEAMLESS CO-EXISTENCE'
The nRF7002 is a companion IC, providing seamless Wi-Fi connectivity and Wi-Fi based locationing (SSID sniffing of local Wi-Fi hubs). It is designed to be used alongside Nordic's existing nRF52 and nRF53 Series Bluetooth Systems-on-Chip (S0Cs), and nRF91 Series cellular IoT systems-in-Package (SiPs). The nRF7002 can also be used in conjunction with non-Nordics host devices.
The nRF7002 is the first device in our portfolio of unique Wi-Fi products that will combine seamlessly with Nordic's existing ultra-low power technologies. Nordic brings their decades of ultra-low-power wireless IoT and silicon design expertise to Wi-Fi. With Wi-Fi 6 we bring added benefits to IoT applications including further efficiency gains that support long-life, battery-powered Wi-Fi operation.
With Wi-Fi 6 we will support all wireless protocols used in Matter, Bluetooth LE for commission, Thread for low power mesh, and Wi-Fi for high-throughput. Matter is a protocol championed by Apple, Amazon, Google, Nordic Semiconductor, Samsung, and hundreds of other companies in consumer IoT.
NEW PRODUCT
MPS
EVMPC1100A-54-00A
The EVMPC1100A-54-00A is an evaluation board designed to demonstrate the capabilities of the MPC1100A-54-0000. The MPC1100A-54-0000 is a high-efficiency, monolithic, non-isolated LLC/DCX power card module with a fixed 10:1 transformer turn ratio. The evaluation board can deliver up to 60A of continuous load current across a wide operating input voltage (VIN) range. High efficiency can be achieved across a wide output current (IOUT) load range.
The MPC1100A-54-0000 employs MPS's MP2981, a digital LLC controller, and MP8500, a smart synchronous rectifier. The MPC1100A-54-0000 is available in a surface-mount package measuring 27mm x 18mm x 6mm.
Features & Benefits:
Up to 60A Continuous Secondary Current
PMBus/ I2C Compatible
Built-In MTP to store Custom Configurations
Input Voltage, Output Voltage, Output Current, Output Power and Temperature Monitoring
Available in Surface-Mount (27mmx18mmx6mm) Package
TDK
Rack DC Power Systems Deliver 30kW, 45kW or 60kW in a portable 20U high 19" rack cabinet
TDK Corporation (TSE 6762) has announced the release of the TDK-Lambda 30-60kW Advanced Programmable Rack DC Power Systems as part of the GENESYS+™ Programmable DC Power Supply Series.
The power systems are certified for safety under IEC/EN 61010-1 and carry both CE and UKCA marks in accordance with the Low Voltage, EMC (IEC/EN61204-3; industrial environment), and RoHS Directives.
These systems are designed for use in a variety of applications, including test and measurement, semiconductor processing and burn-in, automotive component and HIL testing, aerospace and satellite testing, high power magnets, medical imaging, industrial automation, and process control.
Features & Benefits:
Three phase input range 342-528Vac or 170-265Vac
Models range from 0-10V up to 0-600V
Output Current up to 4500A
Constant Voltage, Constant Current and Constant Power Limit control
Arbitrary Waveform Generation with Auto-trigger capability
LAN, USB, RS232, RS485 and Isolated Analogue Interfaces as standard
Interface Options: IEEE (GPIB), EtherCAT, Modbus-TCP

TELIT
FN980/FN980m, LTE/5G Data Card
The FN980 series enables new 5G opportunities and markets for original equipment manufacturers (OEMs), system integrators and service providers working with industrial routers and gateways, fixed wireless access, professional mobile high-resolution video broadcasting and beyond.
Features & Benefits:
2 9NGFF) 30 x 50mm, double-sided form factor
5G sub-6 and mm Wave, SA and NSA operations
4G CAT 20, up to 7xCA, 256-QAM DL/UL, 2xCA UL
4 x 4 MIMO for 4G and 5G (sub-6 bands)
3G HSPA+
LN920, High Speed LTE / M.2
The LN920 is an M.2 (NGFF) compact data card with versions available in Category (Cat) 12 and 6 worldwide. They are pre-certified by Tier 1 operators and ideal for mobile computing and IIoT gateways and routers.
Features & Benefits:
Powered by the Qualcomm Snapdragon X12+ LTE modem
Supports LTE bands between 600MHz and 3.7GHz, including CBRS (Band 48 and FirstNet (Band 14)
LTE Cat 12 (3xCA and 600 Mbps DL/150 Mbps UL) and Cat 6 (2xCA and 300 Mbps DL/50Mbps UL)
WCDMA fallback technology
Embedded GNSS position and navigation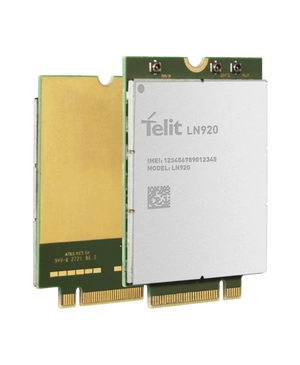 QUALIECO CIRCUITS Stand A7
ISO9001:2015 & ISO13485:2016
CERTIFIED PCB MANUFACTURING AND ASSEMBLY SERVICES FROM QUALIECO CIRCUITS AUSTRALIA & NZ
QualiEco Circuits is celebrating its 20th Anniversary in 2023! We would like to thank all our customers in Australia and New Zealand for their ongoing support.
We have been offering standard and fast turnaround PCB manufacturing and assembly services to our customers in Australia and New Zealand since 2003. We hold ISO9001:2015 certification both in Australia and New Zealand and are pursuing an ISO13485:2016 certificate to be received by April'2023.
The Team at QualiEco Circuits Pty Ltd. is well known for providing excellent quality electronic manufacturing services and solutions. Their customers have been enjoying excellent quality, low prices and on-time delivery for years. The company has various customised delivery solutions for all customers at affordable prices. Customers can choose from the fastest to semi-fast and standard delivery options based on their budget and urgency.
This dynamic, growing company offers outstanding technical support and attention to detail. Proud of providing reliable services for more than 20 years, QualiEco Circuits is currently a market leader in New Zealand. The company is now enjoying a successful 11th year of operation in Australia.
The technical team at QualiEco Circuits Pty Ltd. has regularly prepared a guide on various technical aspects of PCB manufacturing and assembly. These technical guides are available on the company's website - https://www.qualiecocircuits.co.nz/publications.htm
Please visit us at Booth No. A7. We would love to talk to you!
Complete solution in specialized PCBs - Give wings to your imagination!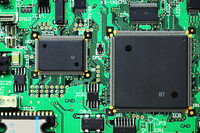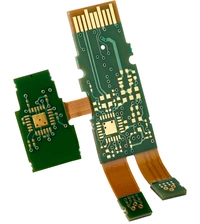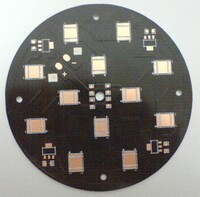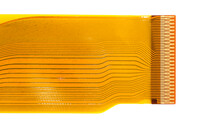 OCEAN VISION Stand D22
Ocean Vision Environmental Research is a specialised developer and manufacturer of high-quality marine grade sensors and electronics.
Since 2008, Ocean Vision has provided high-quality, science-based products and services for use in marine and estuarine environmental monitoring, solutions for live fish transport, as well as monitoring and control equipment supporting both research and commercial aquaculture facilities.
Ocean Vision undertakes bespoke development and applied scientific research and development, delivering to its clients' marine grade sensors and associated devices, electronics and computing equipment, tools and software, remote data collection systems, habitat mapping and biostatistics and spatial analysis under the i-Submerge Scientific and i-Submerge Aquaculture brands.
Flowing from of the success of the marine grade equipment delivered for client applications has come a growing commercial range of products delivered under the i-Submerge OEM brand. Today's introduction of the i-Gland and G Series enclosure ranges are a significant step forward.

G SERIES ENCLOSURES
Ocean Vision is pleased to announce the release of its G Series enclosures. Designed for up to IP67, they represent a modern blend of form and function – high quality physical design that is also modular, functional and rugged.
The i-Submerge G Series, originally conceived for marine electronics – for fish transport modules and deck interface units for underwater camera systems – has been expanded to deliver a flexible multi-purpose range of rugged enclosures.
Key features include:
Extruded anodised aluminium body available in full-body, single-opening or dual-opening configurations with a range of sizes and opening configurations.
External design includes integrated external heatsinks and mounting slots on all external surfaces.
End panels available in aluminium, stainless steel, carbon fibre and nylon with a range of watertight and dustproof sealing options.
The G Series is marketed under the i-Submerge OEM brand and will be available with a range of accessories to support your intended application, including integrated battery power, intelligent battery management, permanent and removable mounting options, integrated LCD display options, rugged waterproof connectors and innovative cable glands.
Read more on https://i-submerge.com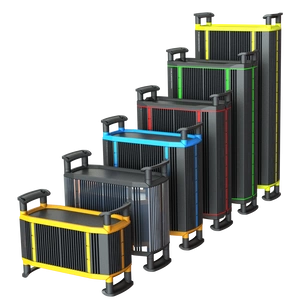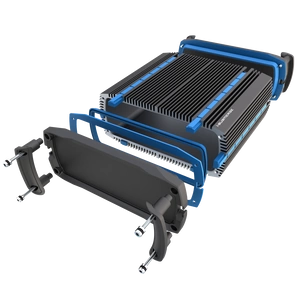 i-Gland
Ocean Vision is pleased to announce the release of the i-Gland range, which re-imagines the design of the ubiquitous cable gland with an innovative, patent-pending design.
The gland provides improved sealing and cable retention when compared with standard glands through the use of specialised O-ring carriers.
The use of the specialised O-ring carriers represents two simple but key innovations:
The carriers utilise bevelled edges to convert axial force from the compression nut into strong compression of the primary cable seal O-ring against the cable sheath. This ensures an effective seal across a wide range of cable tolerances.
The O-ring carriers have a set of bore O-rings that seal between the carriers and the gland body. This sealing action is independent of the primary cable seal and provides a standard bore (piston) O-ring seal between the outside diameter of the carriers and gland body.
This design provides high cable retention and is both watertight and dustproof.
The i-Gland is marketed under the i-Submerge OEM brand and will be available in a variety of sizes and body styles, and includes models with three or more O-ring carriers for increased sealing, cable retention and durability.
Read more on https://i-submerge.com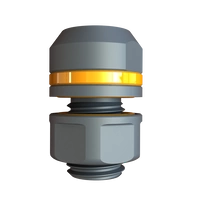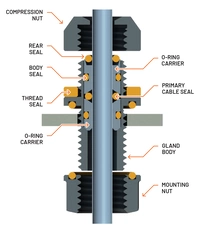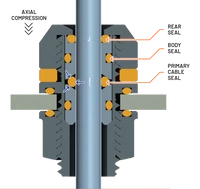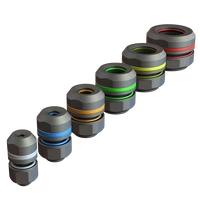 CNS PRECISON ASSEMBLY Stand D10

YOUR SOLUTION FOR HIGH QUALITY PRINTED CIRCUIT BOARDS AND PRECISION PRODUCT ASSEMBLY
Our capabilities are at the forefront of PCB delivery. Mycronic pick-and-place production places components at up to 120,000/hour. Placement capability ranges as small as 01005 component size up to large BGA size including Micro-BGA and LGA type devices. We can assemble a broad range of products into final manufactured goods ready for immediate use, then package and ship it. Today we are delivering precision assembly projects for a wide range of industries including mining, rail, pools, security, sustainability, agriculture, LED lighting, Internet of Things, smart cities, laboratory equipment, defence and aerospace.
Our abilities extend to laser engraving and cutting. We can purchase all the parts, enclosures and mechanical elements as specified by the client or use customer-supplied components. When you need an assembly delivered to you complete and ready to use, turnkey assembly is the best way to go. With compliant RoHS (restriction of hazardous substances) manufacturing capabilities, CNS precision assembly are your solution to outsourcing all aspects of the manufacturing process.
REWORK SERVICES – TAKE A NON-CONFORMING PRODUCT AND MAKING IT CONFORM TO THE REQUIREMENTS OF THE INTENDED USE
Rework can include activities such as:
• Disassembly
• Part replacement / modification
• Software loading / testing
• Reassembly
• Packaging
Crucially, after the rework activity is complete, the functional specification and requirements are fully met. CNS precision assembly are your solution to outsourcing all aspects of the manufacturing process. Ethical, sustainable practices and policies are the core of our services. Our workplace culture is a caring, supportive setting, promoting independence and learning. We strive for open and transparent relationships with customers, suppliers and the community at large.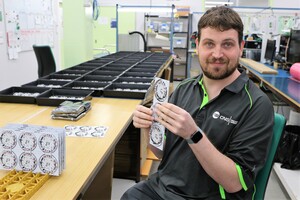 HAMMOND ELECTRONICS Stand C37
SEE HAMMOND'S STYLISH NEW 1557 IP68 WALL MOUNT/DESKTOP PLASTIC ENCLOSURE FAMILY
Visit Hammond Electronics on Stand C37 to see the new products introduced over the last two years during the pandemic. One new family, which has been quickly adopted by product designers, is the 1557 family. With a modern smooth style with rounded corners and top face, the IP68 environmental sealing enables the unit to be installed in any environment. The 1557 can be used as a free-standing enclosure when fitted with the supplied feet, or it can be wall-mounted with either four visible fixings or two hidden ones. Four plan sizes, each in two heights in black and RAL 7035 grey, are available in UL Listed IP68 polycarbonate. The sizes are 80 x 80 x 45 and 60mm and 120 x 120, 160 x 160 and 200 x 200 in heights of 45 and 70mm.
PCB standoffs are provided in both the lid and base. For mounting heavier components, 2mm aluminium internal panels are also available. The enclosure is assembled with corrosion-resistant M4 stainless-steel screws threaded into integral bushes for repetitive assembly and disassembly. The IP68 polycarbonate versions are UV stabilized for outdoor use with a UL94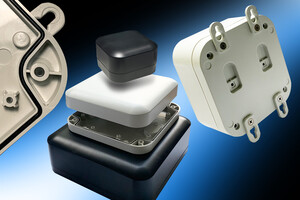 DYNE INDUSTRIES Stand D12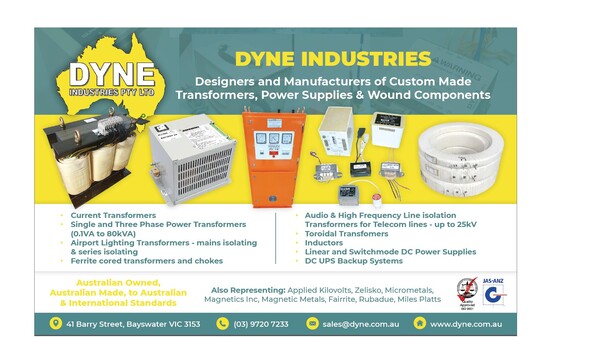 VICOM/TEKTRONIX Stand C20
Tektronix has received the Best Test & Measurement of the Year Award at EE Awards Asia 2022 for the 2 Series MSO. The 2 Series MSO is the first portable oscilloscope to offer benchtop performance and award-winning Tektronix user interface. Weighing less than 2 kg and measuring 40mm thin, it can fit into a small backpack, delivering unmatched performance and portability.
With the 2 Series MSO, engineers can achieve things not possible on previous oscilloscopes. The easy-to-use 10.1 inch touchscreen display makes working-on-the-go easier and faster. The built-in capabilities of the optional Arbitrary Function Generator (AFG), pattern generator, digital channels, voltmeter, and frequency counter mean users have versatility built into one instrument -— increasing what they can do while reducing the number of instruments to carry or purchase. With up to eight hours of battery power, engineers will also discover a new level of freedom on the job.
Tektronix has received the Best Test & Measurement of the Year Award at EE Awards Asia 2022 for the 2 Series MSO. The 2 Series MSO is the first portable oscilloscope to offer benchtop performance and award-winning Tektronix user interface. Weighing less than 2 kg and measuring 40mm thin, it can fit into a small backpack, delivering unmatched performance and portability.
With the 2 Series MSO, engineers can achieve things not possible on previous oscilloscopes. The easy-to-use 10.1 inch touchscreen display makes working-on-the-go easier and faster. The built-in capabilities of the optional Arbitrary Function Generator (AFG), pattern generator, digital channels, voltmeter, and frequency counter mean users have versatility built into one instrument -— increasing what they can do while reducing the number of instruments to carry or purchase. With up to eight hours of battery power, engineers will also discover a new level of freedom on the job.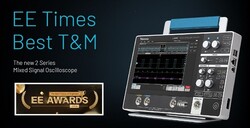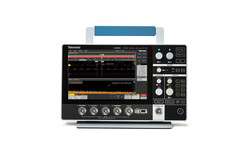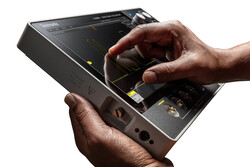 Quectel Wireless Solutions Stand C1

Cellular
RM5XXQ series: 5G, EC25: LTE, EG21-G, EG25-G, BC95G: LPWA BG95-M6, BC660K, Cat-1 BIS EG800Q-EU
Quectel's 5G modules connect IoT devices to the cutting edge of cellular networks, with ultra-high data rates and ultra-low latency, enabling applications as diverse as remote surgery, autonomous driving, virtual reality, gaming, AI driven smart manufacturing and robotics.
Our LTE and LPWA modules have exceptionally small footprints, can optionally be equipped with multi-receiver GNSS capability for satellite positioning, and come as standard with multiple-input multiple-output (MIMO) technology which greatly reduces errors, reduces power consumption and ensures reliable data speeds.
Smart Module
SC200E/SC206E/SC200L/SC680A/SC686A/SC668S/SG560D/SG865W
Quectel's Smart IoT modules bring together previously separate functionalities - for instance computing, graphics processing, data storage and connectivity - into single, highly compact pieces of hardware. The ability to perform such various tasks in a single module removes the need to specify and develop multiple function-specific modules, and then ensure they can be integrated into a unified product; smart modules are therefore a key way for solution builders to simplify designs, reduce size, remove technical limitations, limit costs and accelerate time-to-market.
Smart modules can support a rich set of peripheral components - such as cameras, LCMs, Wi-Fi, Bluetooth, GNSS, memory and SD cards, eSIM and embedded universal integrated circuit cards (eUICC). They offer a wide choice of interfaces such as USB2.0/3.0, USB type-C, I2C, UART, GPIOs, and support PWM and ADCs. Smart modules also have integrated operating systems - often with a choice of Linux for applications in industrial IoT, or Android for commercial solutions - as well as device drivers and associated SDKs. Quectel offers a comprehensive range of smart modules, with extensive product families of variants to support deployment regions and a range of interfaces and connection options.
https://www.quectel.com/smart-iot-modules
Automotive
AG521R: LTE-A, AG550Q: 5G, AG215S/AG15: C-V2X AG59xE
Quectel is a leading supplier to the automotive industry, providing durable, compliant and reliable hardware to enable the new generation of smart vehicles. For applications in driver assistance, traffic management, on-board entertainment, autonomous driving and more, our modules are leading the way to smarter roads.
https://www.quectel.com/automotive-iot-modules
Wi-Fi/BT
FC20, FC41D
Quectel's range of Wi-Fi modules offer high date rates, low latency
and high network density features which bring many benefits for a wide range of
users.
For example, use cases such as video applications need high throughput, industrial
controls need low latency and smart homes need dense stationary device
connections.
https://www.quectel.com/wifi-iot-modules
GNSS
LC76G(PA), LC76G(PB), LC29H
Quectel's wide range of ultra-compact, low-power GNSS modules cover the full range of requirements in standard precision, high precision, dead reckoning and timing, for application scenarios as diverse as ADAS and self-driving, unmanned flight, and smart agriculture.
https://www.quectel.com/gnss-iot-modules
Antennas
Combo - YB0027AA, 5G - YE0007AA, 4G/LTE - YB0016AA, Wi-Fi/BT - YF0026AM, GNSS – YCG0006AA
Quectel's off-the-shelf and customized high-performance antenna portfolio boosts wireless connectivity significantly by offering the highest quality antenna and module products in the industry. Our antennas fit a range of applications, mounting options, combinations, and environment requirements with both embedded and external solutions. Our new Combo antennas combine high-performance cellular, Wi-Fi, Bluetooth and GNSS antennas, enabling high performance connectivity and are ideal for use with Quectel's 5G, 4G, Wi-Fi and GNSS modules.
https://www.quectel.com/services/antenna
Connectivity
SIM/ iSIM, eSIM
Quectel Connectivity Solutions complement our portfolio of products and services by enabling customers to activate and manage the connectivity of their modules. The consolidation of IoT modules, antennas and connectivity into a single point of provision greatly simplifies product rollout, helping solution providers of any size to undertake mass deployments more efficiently across multiple regions.
https://www.quectel.com/iot-connectivity-services
Certification Services
Quectel Certification Services offer a comprehensive certification and testing portfolio including a range of professional services and management tools, depending on each customer's needs. The experienced Quectel team has an in-depth global view of certification demands across nations, industries and technologies. Our pre-scan service in our own labs can be used to assess certification compliance before applying to certification authorities and we also offer our technical support facilities and debugging solutions to address common certification issues. This combination of technical support, in-depth knowledge of certification requirements across geographies and industries, and our relationships with regulators, testing labs, carriers and industry bodies means we can guarantee a six-to-eight week certification process for Quectel module customers' devices.
https://www.quectel.com/testing-certification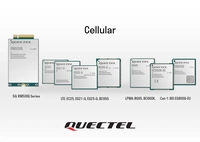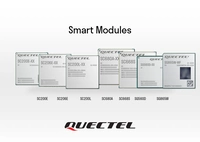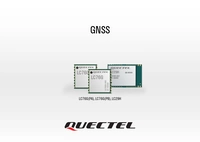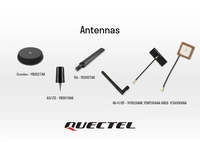 JS ELECTRONIC Stand D8
Rigid-Flex circuit combine FR-4 area for dense components population interconnected with flexible polyimide which can be bent to accommodate packaging needs.
Shield Flex circuit reduce interference and control impedance of signal lines.
SMT /DIP of nearly all kinds of components.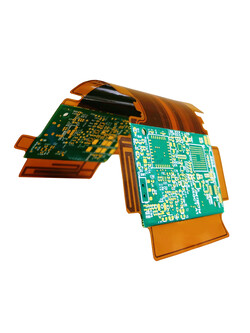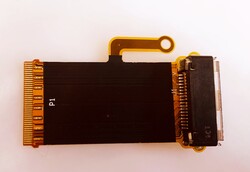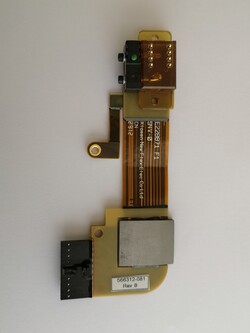 HIKMICRO Stand D33
The HIKMIRCO AI56 acoustic imaging camera is a professional product for sound source localization. With 64 Low-noise MEMS microphones and adjustable bandwidth range from 2kHz-65kHz, AI56 provides an easy and effective way to locate the pressurized air leaks in industrial environments or detecting partial discharge in high-voltage systems. By using a large 4.3" LCD touch screen, the results presented on top of a digital picture allows you to quickly find the source of the problems.
The maximum operating distance could reach 100 meters, which can ensure you stay at a safe distance to inspect the high voltage equipment. Adopting this lightweight and easy-to-use tool, you can discover the potential safety risks, minimize troubleshooting, and save extra costs of equipment failures and downtime.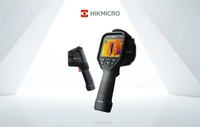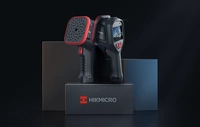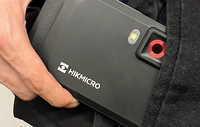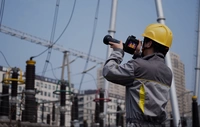 SHENZHEN FASTPCB TECH CO Stand D6
FAST-PCB was built in August 2000, the total land is around 5000 square meter and staff is 300 persons, there into, the management of QA and QE is 50 persons, the capacity is 20000 square meter per month.
We instantly import advanced equipment and advanced technology dedicated in producing 2-16 layer PCB, and provide one-stop service from PCB to PCBA, including BOM sourcing, widely used in computer, avigation, industry.....
We comply with ISO9001:2000 quality management system from the beginning, strictly operate accordingly to 5S SOP. We can meet customer's requirements at our most based on constantly improving and practice experience.
PCB Assembly Capacity:
• Component height:0.2-25mm
• Min.component size:0201
• Pitch:0.2-2.54mm
• BGA ball pitch:0.25-2.0mm
• BGA ball diameter:0.1-0.63mm
• Min.board size:50mm*30mm
• Max.board size:510mm*460mm
PCB Capacity:
• Layer Counts:2-16 layer PCB
• Base materail:FR-4、High Tg Fr4、High Frequency board(Teflon、Rogers)、Halogen free。
• Board Thickness:0.2mm--6.0mm
• CNC tolerance: + - 0.1mm
• Min Line Space/Width: 4 / 4 mil
• Min Hole Size: 0.2 mm
• Surface Finish:HASL、Immersion Ni/Au、Enig、OSP、Gold Finger and so on.
• Special Process:Buried/Blind hole,Impedance Control,Flex-Rigid board.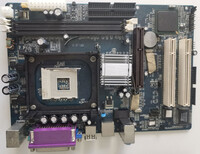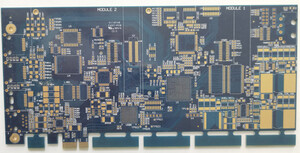 WIN-SOURCE ELECTRONICS Stand D18

Win Source Electronics is Asia's largest online store for electronic components. The independent parts distributer has been doing business for more than 24 years, which provides a wealth of distribution knowledge and experience for its customers. See more detail in this video.
A big differentiator for Win Source is that it stocks more than one million electronic component products that can each be purchased directly through the company's on-line store with 24-hour shipping. And that includes hard-to-find, outdated electronic components, which can all be purchased directly from the on-line store without the need for repeated confirmation.
Win Source has developed an extensive supply chain, which lets developers, design engineers, and purchasing managers acquire products at very advantageous pricing, thereby reducing production costs for OEMs and EMS vendors. At the same time, it improves the overall efficiency of the electronics supply chain and allows the OEMs to focus more on manufacturing R&D than spending valuable time thinking about how to reduce production costs. The Win Source consultants have expertise in the latest technologies and applications, including artificial intelligence (AI), automation, and the Internet of Things (IoT).
Due to the recent pandemic outbreak, the entire supply chain was thrown into chaos which, unfortunately, encouraged a handful of distributors and brokers to use counterfeit components and cheaper substitutes. The result was, and in some cases still is, a disruption of the market and the supply chain. This will never be the case with Win Source.
Win Source Electronics affirms that it will always adhere to the highest and most comprehensive quality systems and standards, including AS9120, ISO 13485, ISO 9001, and ESD S20.20, in its processes. Post-pandemic, Win Source understands the importance of long-term business and relationships, and pledges to further improve the stability of its supply chain according to ISO 22301 and ISO 28000 standards.